What Not to Miss in Greece
When you start thinking about the best place to visit during summer holidays you have a huge number of attractive options. Your choice will depend on what kind of a vacation you have envisioned for yourself this summer, and on what your expectations are. Considering the fast lives we have to lead nowadays a good quality vacation has become a necessity for most of us, since most of us desperately need that couple of weeks to rest and relax and possibly experience something new and different.
If you are thinking about visiting Greece this vacation there are many reason why, and there is a great number of extraordinary places where you can go to the amazing beaches, stay in luxurious hotels, go to modern and exciting clubs, visit unique historical sites, like ancient temples, theaters, museums etc.
Greece has always been an extremely attractive and alluring vacation destination. It is a land with so many extraordinary places to see and so many new adventures to experience. Greece is an exotic destination that offers everything anyone could ask for on a vacation- beautiful beaches for sunbathing, crystal clear sea, dynamic nightlife, as well as amazing museums and ancient monuments for those who enjoy learning about history and art. It will charm you with its natural beauties, unique sites, exclusive hotels, restaurants and shops, interesting handcrafts and souvenirs, and its spirit of an Ancient civilization. Also, Greek people are extremely friendly and hospitable so they will try to make you feel at home in their country, and you will find the Greek cuisine rather unusual and delicious.
You will especially enjoy paying a visit to a traditional Greek tavern where you can taste tasty dishes like gyros, Souvlaki, classic Greek Moussaka with Eggplant, Tzatziki, Tiropites – Phyllo Cheese Triangles, Spanakopita – Spinach Pie, then sweets like Baklava with Almonds & Walnuts, Melopita – Greek Honey Pie, Yiaourtopita – Greek Pound Cake with Yogurt, and finally many kinds of roasts, most popular being pork and lamb. Of course you also can choose from a variety of seafood, for example calamari (squid), fagri (red porgy), sargos (sea-bream), lavraki (sea bass), lithrini (pandora), and synagrida (dentex), astakos (lobster), psarosoupa (fish soup) and many other.
There is obviously a variety of beautiful sights but there are several tourist attractions in Greece that you really shouldn't miss.
Athens
The capital city Athens itself represents a popular touristic attraction, as this city offers great nightlife, many charming shops, restaurants, as well as of course the inevitable Acropolis with the remains of several significant ancient buildings, the most important being the Parthenon. You can also choose to visit the Acropolis museum. This sight captures the spirit of an ancient architecture and civilization and it will make you feel like you have just traveled through time.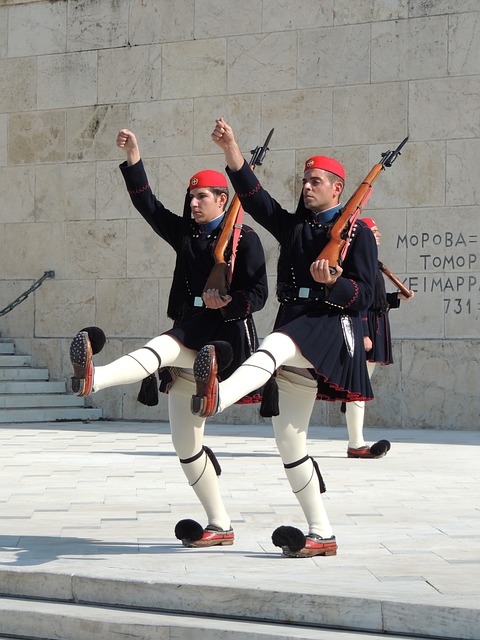 Goose Step Residential Guard of Athens
The town of Mykonos
It is the biggest town on the island of Mykonos and is distinguishable for its windmills, streets evocative of a labyrinth, and its crazy nightlife, so it is recommended for younger and more adventurous and free spirited tourists.
The island of Rhodes
It is located in the eastern Aegean Sea and offers its visitors amazing beaches, exciting bars and enthralling ancient sites. The island will provide you most fun you could expect from your summer.
Zakynthos
A small island with a wild nightlife, it has great clubs and great people. It is perfect, for couples, young people, and underwater cave enthusiasts. In order to relax and truly enjoy the beauty of Zakynthos make sure you are accommodated in some of the smaller towns or in a village. On the other hand, if you want to party all night long opt for apartments. All things considered, you are bound to be impressed by the tranquility of this amazing island.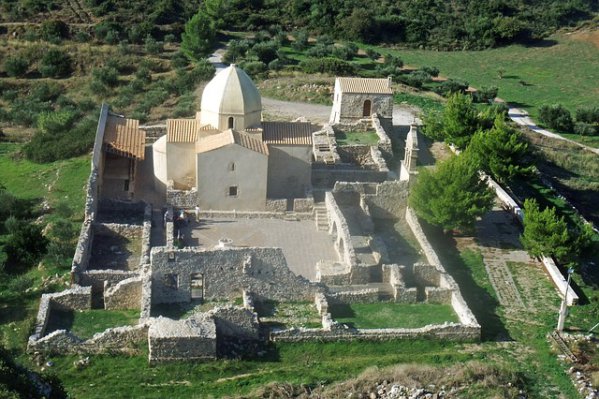 Monastery in Zakynthos, Greece
Meteora (suspended in the air)
Meteora is an area which is famous for the monasteries on the top of the rock towers. This site is certainly astonishing and unique in the world so it attracts a large number of tourists every year. There are twenty four monasteries which were built with great difficulty in 15th century. This place will excite you and the incredible image will stay in your memory forever.
The island of Crete
This beautiful Greek island offers wonderful beaches and great nightlife. Is the largest and most populous Greek island and you will enjoy your vacation here for sure.
The Ancient Theatre of Epidaurus, Peloponnese
The Ancient Theatre of Epidaurus is considered to be the best preserved ancient theatre in Greece because of its perfect acoustics and structure. It will bring you back to the golden times of European civilization.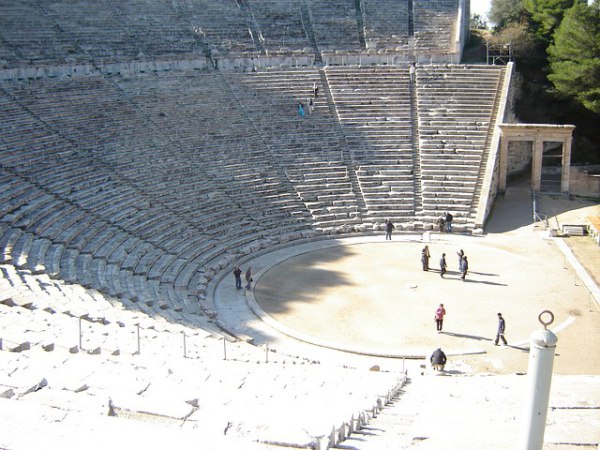 Epidaurus Amphitheater, Greece
If you are going to travel to the cradle of the modern European civilization, these are the places to visit. You will see when you get there, there are many tours organized from every town to these places.
Would you like to receive similar articles by email?