Wanna Go Tropical? Try out these 5 Activities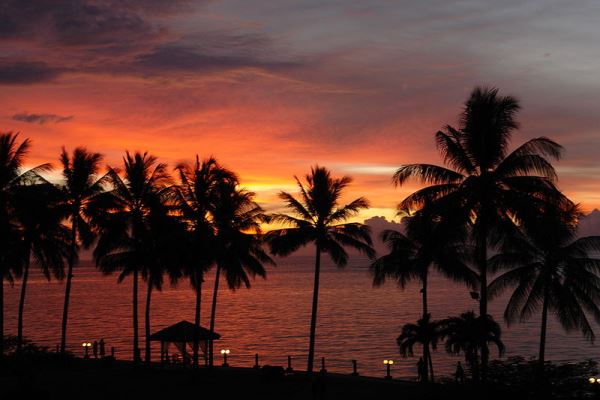 Between the Tropic of Cancer and the Tropic of Capricorn lies a section of earth known for pristine beaches, lush forests and relaxing warm weather. People from the north and south travel here to experience things they would never get to do at home. Tropical locations around the world offer countless opportunities for fun and excitement in and out of the water. Here are the top five activities that will produce memories for a lifetime.
Snorkeling and Scuba Diving
Tropical waters are abundant with exotic sea life that is unlike anything else on Earth. There are several different ways to experience this beauty. Scuba diving allows you to get down deep with corral and tropical fish in order to experience sea life as if you were a sea creature yourself. Scuba requires a little bit of training, but the benefits of being so close to fascinating fish, eels and even sharks makes it all worth it. Snorkeling is a more natural and simple way to view the sea. With just some fins, goggles and a snorkel you can see a ton of tropical sea life from the surface.
Zip-lining
Most visitors to the tropics concentrate on the beauty and relaxation of the beach and water, but they're missing an entire forest world full of animals and adventure. Zip-lining is an exciting way to explore the tropical interior as if you were an adventurer from the movies. Fly over long sections of jungle and explore the tree line in a way you have never experienced. Zip-lining is an activity that the whole family can participate in, and it will be something that you talk about long after your trip is over.
Relaxing at the Beach
The most popular tropic activity is still one of the best. The warm air and clear water of many beaches is perfect for moving slow while enjoying light breaking waves and pristine white sands. There's a reason that so many native tribes of the tropics incorporate so much relaxation into their culture; the atmosphere practically begs it. This is also a great opportunity to enjoy a little alcohol. What's the point of going on a tropical vacation if you don't experience watching a sunset with a Mai Tai in your hand at least once.
Inland Excursions
Tropical locations are famous for having diverse geographies with some unbelievable sights. Some places have active volcanoes that can be seen with helicopter rides or guided hiking trips. In other parts of the tropics you can explore the remnants of native populations or experience the diversity of wildlife in the rain forests. You may think we already covered this with zip-lining, but this is the opportunity to take things slowly and fully absorb what the native land has to offer.
Water Skiing and Parasailing
Water sports are the extreme cousin to snorkeling and scuba diving. You won't be seeing many sea creatures, unless they're breaching whales or dolphins, but you will be having a ton of fun. Few experiences in life match the pure thrill of rising up in the air and flying along the coast of a tropical island. There are plenty of thrills available on the surface as well, including water skiing, wake boarding or water tubing. Gliding along the water at top speeds is so much fun you'll never want to go home.
Kota Kinabalu sunset photo by Dale Preston