Visit Trafalgar Square this New Year to Have the Best Time of Your Life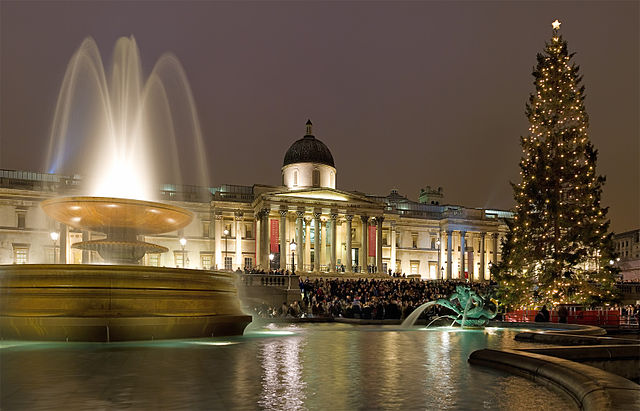 Trafalgar Square is located bang on the the middle of London and the place is quite renowned for a plethora of activities taking place all throughout the year. Various events too, take place at this square including the celebrations of Chinese New Year and St Patrick's Day. These events make the entire place look vivacious and happening.
So what are the group things to do at the Trafalgar Square in London? Read ahead to find out:
Get charmed by the fountains
Since 1845, the fountains located at this place have been one of the top 20 attractions of London. After some time, the statues of dolphins and mermaids came into existence. These statues are made on 4 plinths and the bronze statue is installed on 3 of them. If you go with your kids near the fountains, they will definitely enjoy the sight.
Watch the spectacular Nelson Column
Nelson Column is located in the middle of the square and is surrounded by four statues of lions at its base. You will be able to find numerous statues and sculptures at this place and one of the plinth displays various contemporary sculptures and art. The Nelson column looks fabulous when the fountains are lighted up at night. If you are looking for group things to do in London, you must visit this place.
Wish Happy New Year
If you are planning to visit the place during Christmas or new year, it would be real fun to see the Christmas lighting on the trees. In the year 1947, the Norwegian government had gifted a spruce tree to Britain in thanks for their contribution in World War 2 and have continued to send a tree every year since. And nothing like wishing 'Happy New Year' to your loved ones on the new year night! Check out all the history there.
So make sure you visit Trafalgar Square this Christmas and have the best times of your lives here!
Photo by David Iliff. License: CC-BY-SA 3.0.