Travelling To Italy? Take A Look At These Alternative Italian Accommodation Options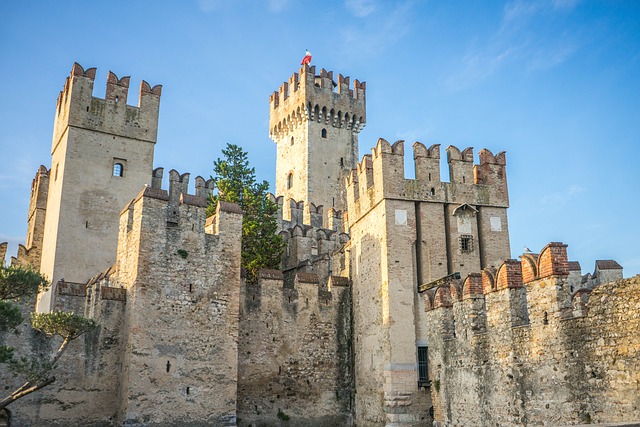 When booking a holiday, we are all guilty of sticking to what we know. We can end up staying in the same kind of accommodation time after time because they make us feel secure and safe. While staying in a hotel or a hostel is fine, we could be missing out on seeing even more of the country we are staying in. Take Italy for example. This country is jam packed full of alternative lodging for tourists to try out. So if you're planning on taking a trip to Italy sometime in the future, consider staying in one of these attractive and often much cheaper options.
Stay on a ship
If you love spending time in and around the water, this is the option for you. This is a thrilling experience where you can actually become a part of a working crew on a ship and tour the coasts of Italy. It's going to be hard work, so don't choose this option if you want a relaxing vacation. You will be expected to get involved with looking after the boat and other crew members. But you will also stop off every few days to explore caves, reefs and islands that are often unseen by tourists. You will also make a bond with the locals onboard and get to learn more about their lifestyle. Your room might be basic, but it's a once in a lifetime experience that will have you feeling like a sailor in no time.
Stay in a castle
If you fancy feeling like a king or queen for the day, staying in a castle will be perfect for you. Italy is filled with historic buildings and castles that offer accommodation to travellers. These establishments often need money to stay open so they will make you feel most welcome in your own luxury room. Staying in a castle will give you a great insight into the local history of the region. As well as getting you involved in activities such as falconry and dancing. Your vacation will have a regal feel to it, and again, you'll get to know the staff and the locals on a more personal basis. If you don't fancy staying inside a castle, you can stay nearby instead. Many castles will rent out fields and land to tourists who enjoy camping. This is the kind of camping Italy is trying to encourage tourist to try out, so they can experience the country's beauty firsthand.
Home Sitting
This has become a popular choice amongst tourists over the past few years. House sitting involves you looking after the home of an Italian family or couple while they are away. You will get the chance to see how they live and meet their neighbours. You'll be so comfortable that you will start to feel like a local yourself. Remember that some places may not have frequent availability and you may have to be flexible with your dates. But if you want to see Italian up close this is the ideal accommodation choice for you
These options offer a unique experience by bringing you closer to the local people and their culture. It will make your trip to this incredible country, even more, special, and you won't regret opting for something out of your comfort zone. Take a look at other countries alternative lodging options to see what else might be out there for you to experience.
The photo is of the Scaliger Castle in Sirmione, Italy.