This Is How You Can Be a Travel Writer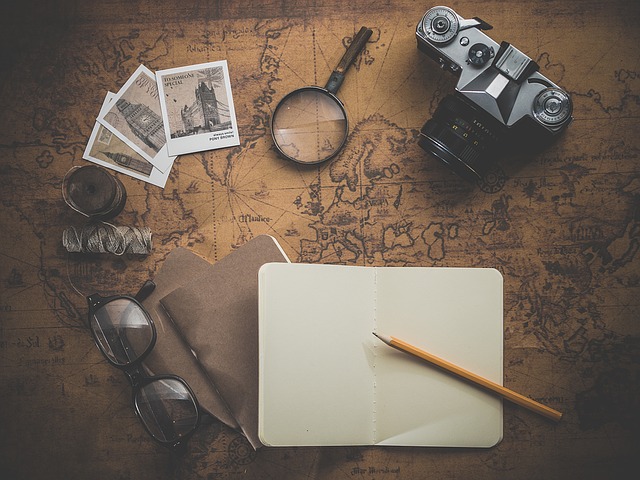 No job is easy, and travel writing is no exemption. The idea that you travel to beautiful places and earn from it may make your friends jealous. Travel writing can, however, be gratifying if you know how to go about it. Having your name in printing and traveling the world can be glamorous but it takes hard work for you to make it in the industry due to high competition. Let the following tips guide you as you venture into travel writing.
Come up with a blog
You can start by publishing your travel articles on a blog. Use sites such as WordPress to share your travel ideas with friends and encourage them to spread the word. Ensure that the content is of high quality for you to secure a book deal or even a print gig.
Establish an online presence using social media. Connect with fellow travel writers as well as editors on Facebook or Twitter. By sharing your travel blog on these platforms, it increases the chances of an editor viewing your work.
You also expand your network and attract readers if your work is attention-grabbing. Register yourself with a travel writer website and make frequent visitations on it. You should not ignore offline connections. Tell people you meet to check out your blog and like your work.
Be flexible
Travel writing starts with coming up with good ideas that you can sell to a reader. You have to be flexible and be willing to stay away from your home most of the time. It requires commitment and flexibility for you to make it since you should not only focus on writing for publication. Start writing for practice and do it out of passion. You should also be flexible in your writing. Know when it is safe to break some writing rules and to come up with a compelling story.
Travel
Do not limit your traveling to exotic places only. Traveling can give you all kinds of experiences that you can write about. Visit different continents and learn something new that you can share with readers. You can obtain various stories from different destinations.
Identify your niche
Travel writing is broad since it has different forms such as practical articles, destination guides, novels, and hotel reviews. Identify what suits you best and research more on it so that you can learn how to go about it. You can also engage in adventure travel or even culinary travel.
You can get all the relevant information regarding the different forms of travel writing from library books and online sources. Read magazines so that you can find out how other travel writers bring out ideas. You can also learn the different styles of travel writing. Start with small features as you understand the basics before considering forms such as writing a novel.
Avoid making assumptions and writing errors
The problem with some travel writers is that they assume that people are interested in their work. This may not be the case since it is your responsibility to make them interested so that they can check out your blog. Identify what exactly you want the reader to know from your work and relay the message clearly.
Get an original angle and include an interesting tone in your narration. Draw the attention of the reader by writing an attractive first line. Your body and conclusion should also be eye-catchy. Your article should transport the reader to your destination through imagination. Ensure that your work is accurate and free from grammatical errors. Ensure that you also include the right website addresses as well as contacts in your writing.
Find the right writing partner
Travel writing may be a personal experience, but you need a writing partner to help you out with some of the challenges you may be facing. For instance, a writing partner can help you proofread your work and correct any grammatical errors before submitting it.
They can criticize it when necessary to help you improve some sections so that you deliver good quality work to your audience. You can even join a writers' group to get additional support from established writers that can give you feedback.
Look forward to a publication
Send your article to different local newspapers whether national or local or share it with a local magazine. Each publication provides a travel section that your article can land in. Know the different publications for you to pitch an appropriate article with a good topic.
Identify which publication you would like to write for and go through the contributor guidelines outlined on their website. Some editors have strict rules on submissions while others don't accept
unsolicited articles. Identify the right editor for your niche and write articles that can be accepted quickly
You should also include high-quality photos when sending your story to a travel editor. High-resolution images improve the print quality and make your work look more professional and attractive.
Make the necessary investments
Travel writing as a profession needs some investments for you to develop. Indulge in filmmaking programs as well as travel photography. This will teach you the relevant skills you need to make it in the business. Your work should go along with good pictures which can only come from learning skills in travel photography.
Keep up with news about the travel industry
The travel industry keeps on growing every day thanks to upcoming trends. Sign up with travel industry newsletters for you to remain updated about everything that is happening in the business.
Maintain a positive attitude
Some of your articles may be rejected at some point, but this should not weigh you down. Ensure that your attitude remains positive and continue travel writing even if an editor rejects your work. Be a reliable person and persist until you make it in the business. Know how to handle rejection and avoid dwelling on it but take it positively. Try pitching different stories to the same editors that may have rejected a previous article until you get a breakthrough.