Best Travel Destinations for the Wine Lovers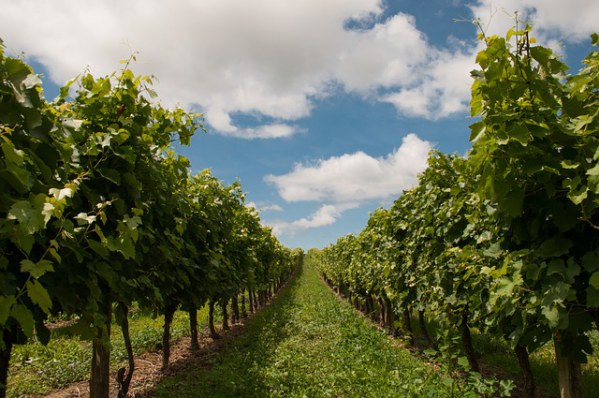 Creating a list of any number of best travel destinations when wine is concerned is becoming harder and harder. The traditional wine making places nurture their heritage and are becoming even more attractive as the years pass. Knowing how long this tradition is, it does not surprise. On the other hand, new wine making destinations are emerging continually and the innovations, new cultivars and tastes they bring to the wine scene keep amazing the wine lovers all over the world. This list will be divided by this criterion, therefore, the first group will be the traditional regions or destinations and the second the 'new' faces of wine industry. However, there will be no comparison in terms of quality and which tastes better, and no hierarchical order since that would be too hard even for the best sommeliers in the world today. Both groups will contain their most attractive representatives and visiting any of them would be a wine aficionados' paradise.
Traditional Destinations
France is the first one that comes to mind. With its long tradition and great scenery, it is one of the best destinations to visit. Any region you choose, be it Bordeaux, Burgundy, Champagne or Alsace, their names are rather self explanatory when it comes to the wines that had put them on the top of the world's wine list.
The next one is Italy. You can hardly go wrong here too. Which ever you choose, Sicily with its famous Marsala, a wonderful dessert win, Latium, the region just outside Rome best known for the famous Frascati or Tuscany & Umbria – beautifully landscaped regions which are the home of the most famous kind of wine in Italy – Chianti, you will certainly enjoy both wines and nature around you.
To complete this group is Portugal and its best representatives, the Douro valley with its 2,000 year old tradition of wine-making is a UNESCO World Heritage Site and a fantastic place to visit. Its Douro and Port wines are world famous. Another great Portuguese representative is Dao with Dao nobre and Garrafeira wines as an example of a long tradition mixed with modern development, since its bloom is relatively recent.
New Attractions
We will start with Napa Valley in California as one of the biggest growing and most attractive wine destinations. The climate suits great both people and wine. Pinot Noirs and Chardonnays are best known and the wine makers often experiment with biodynamic farming giving multitude of flavors to the well known base.
Next is the Barossa Valley wine region, one of Australia's oldest wine regions famous for sweet white wine and semillion sauvignon blanc saw the rebirth of its tradition in the late 1980's and continues to make its mark on the wine map of the world.
Chinese winemaking industry is also on the rise. The largest producing region is Yantai-Penglai and other places very much worth the visit are the Ningxia province and Xinjiang Autonomous Region. One of today world's best wines are produced in these Chinese areas.
There is also a number of smaller countries that will surprise you with the authenticity and quality of their wines and relatively unknown century long wine producing tradition. Malta and its Marsovin's Cassar de Malte, a champagne like wine is a good example and visiting Malta and witnessing its historical monuments is something you should take into consideration. So is the Croatian island of Hvar situated in the Adriatic sea, famous for its Plavac Mali grape and wines made out of it. Also, the island of Hvar is one of the place with the most sunny days in the world and you will certainly enjoy your stay.
Whichever route you take, you will not make a mistake. Any of these places is authentic, both in scenery and wine choices, as well as cuisine and local tradition. We all agree that all these things greatly contribute to the experience of wine tasting and are necessary if we wish to complete the overall impression and enjoyment it produces. Of course, it would be impossible and unproductive to visit all these places at once. They should all be treated with proper care and experienced in a detailed and unrushed manner. Enjoy them with respect they deserve.