Top Greek Mainland Villas for Rent or Sale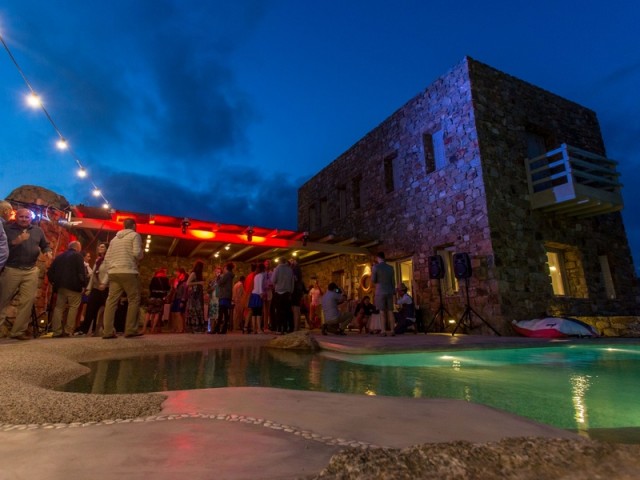 Greece-what a fine destination for your vacation. Why not extending this pleasant sense of recreation and hospitality? Well, I guess you have already answered with a "yes" to the previous question. How though could this feeling be achieved? With a walk to the local beach, a nice pool to dive in or a private chauffeur taking you everywhere? Well, good news is on the way as… you can have the chance to live your Greek myth by booking or buying a villa in Greece. Here comes a short list of villas all around mainland Greece.
Villa Dalea
This amazing housing is located in Voula, Attica in a fascinating location. It can host up to 9 or 10 people while it consists of 4 bedrooms and 3 bathrooms. It's less than two kilometers away from the nearest shore and it is ideal for various occasions. You can celebrate your honeymoon there or visit it with your whole family and children. Most stores, bars, cafes and a hospital are just 5 kilometers away so it won't take you ages to have a glass of fresh juice or do some shopping. It's without doubt not the most cut-rate villa in Greece, but you get what you pay for as they say.
Villa Philip
That manor is located in Arkitsa and is really distinctive for two main reasons. Firstly, it is literally by the beach and secondly, it boasts a massive garden where kids or pets would play for loads of hours. In fact, the beach starts just where the garden ends. It can easily put up nine to ten clients a night as it's got four bedrooms and four bathrooms. Once arriving there you realize that you've just discovered a hidden treasure. It's pretty old-fashioned yet classic and cozy. Upon request you can even book a boat to go fishing or swimming a bit further away.
Villa Aethra
A fanciful mansion in Nafpaktos that was really designed with big families in mind. It will cost you from 200-350€ per night and it is one the most economical ones around. It accommodates up to 12 people and it includes three bedrooms and 2 restrooms. It is indeed at the beach so you won't have to full your car to the top and start searching for a coast to land. Tip: Pets are allowed after prior conversation with the owner and smoking is permitted only outdoors.
Important note: If you fancy visiting a Greek island then you should take a look at villas Mykonos. That is the place you need unless you wish to be both a guest and a maid (of yourself) at the same time. Besides, their staff is so kind-hearted and ready to lend a hand that it will make you think why you hadn't thought of such an option earlier. No matter which one you choose, you had better hurry up to get the best possible rates.