Top Aussie Destinations for Long-Term Campervan Holidays
Hiring a motorhome is one of the best ways to explore the Land Down Under. If you have the time, this is a country that offers so many different destinations for lovers of nature and the open road. Since it's a fairly large nation, there may be too many options to choose from. To help you out, here are some of the best places to take your campervan for a long-term holiday.
1. Great Barrier Reef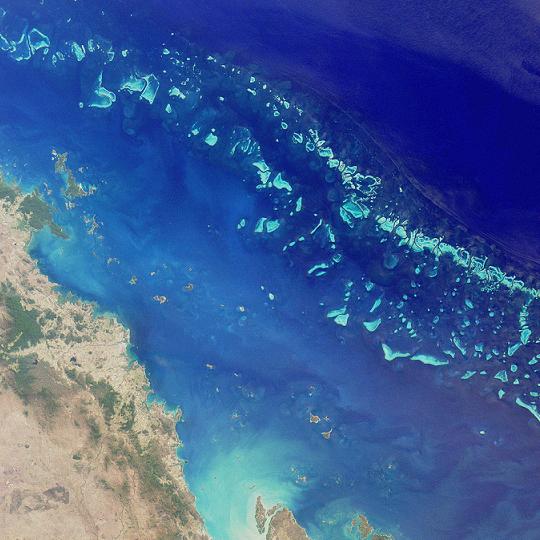 Satelite photo of the Great Barrier Reef by NASA.
Spread out from Cape York to Rockhampton, the Great Barrier Reef covers a whopping 2,600 km. This gives you plenty of locations to visit with your campervan including Brisbane, Fraser Island, the Whitsundays, Townsville and Cairns. As well as beaches, diving and other water sports, travellers can also take hike through the Daintree, see koalas at Australia Zoo, and take a dip at Australia's highest waterfall, Wallaman Falls.
2. Tasmania
Cradle Mountain Behind Dove Lake, Tasmania. Photo by Bjørn Christian Tørrissen.
This island state is one of the most pristine, natural destinations in Australia. If you have a few weeks to spare, hiring a motorhome here will give you the chance to witness a myriad of sights and sounds, including the cultural surrounds of Launceston, the majesty of Cradle Mountain, the sandy beaches of Coles Bay, the historical site of Port Arthur and much more. There is so much to see in Tasmania that you may have trouble fitting everything in!
3. The Red Centre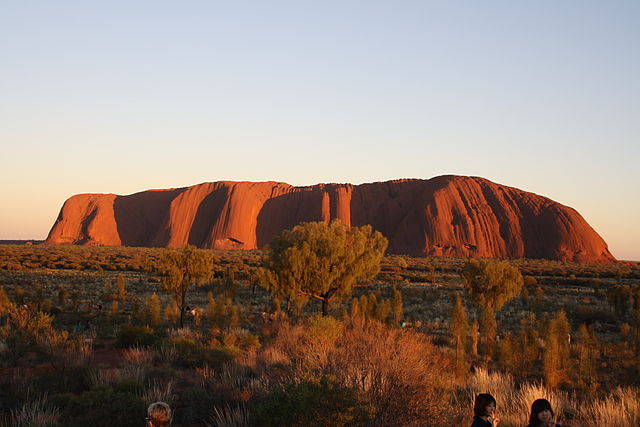 Sunrise over Uluru (Ayers Rock). Photo by Pulv.
Found in the heart of this great nation, the Red Centre is one of the most beautiful yet isolated spots on Earth. With thousands of kilometres between towns, having your own motorhome is essential. Just make sure you're self-sufficient, especially if visiting the more remote locations available. When planning your itinerary, make sure to visit Uluru, Kings Canyon, Alice Springs, the Kata-Tjuta National Park, and the MacDonnell Ranges.
4. The Snowy Mountains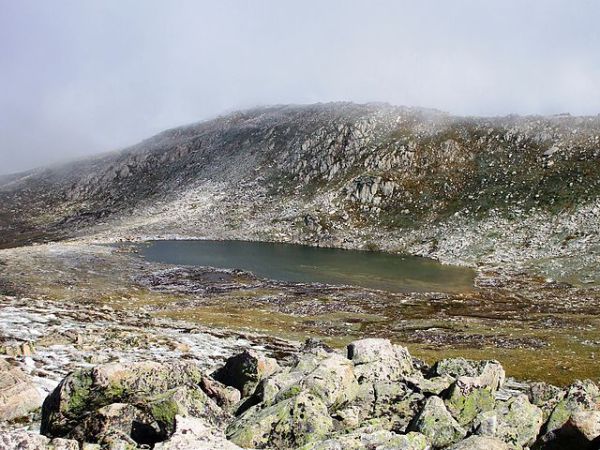 Lake Cootapatamba on Mount Kosciuszko, Australia. Photo by Mass Ave 975.
Found in southern NSW, these are the highest mountains the country has to offer. While much lower than the towering peaks of Europe, this is still an ideal spot for campervan rental in Australia. In fact, the region boasts different experiences whether you're visiting in summer or winter. Ski the slopes of Perisher or Thredbo in August or take a walk up the green slopes of Mount Kosciuszko in December. No matter when you're visiting the Snowy Mountains, you'll find plenty to see and do while there.
5. The South West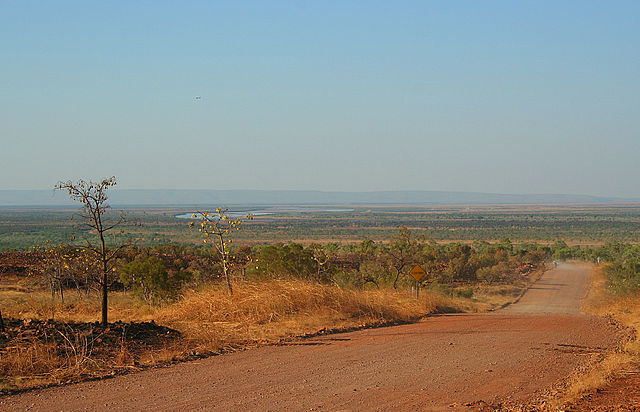 Gibb River Road, Western Australia. Photo by Bäras.
For something far removed from the standard itineraries, pay a visit to Western Australia, in particular the south-western tip of the state. Here, travellers will find plenty of attractions to visit in their motorhome. For example, you can go whale watching in Albany, visit the wineries of Swan Valley, go birding in the Stirling Range National Park, and drive along the Rockingham Scenic Drive just south of Perth. No matter what your interests are, the South West will certainly cater to them well.
6. The Top End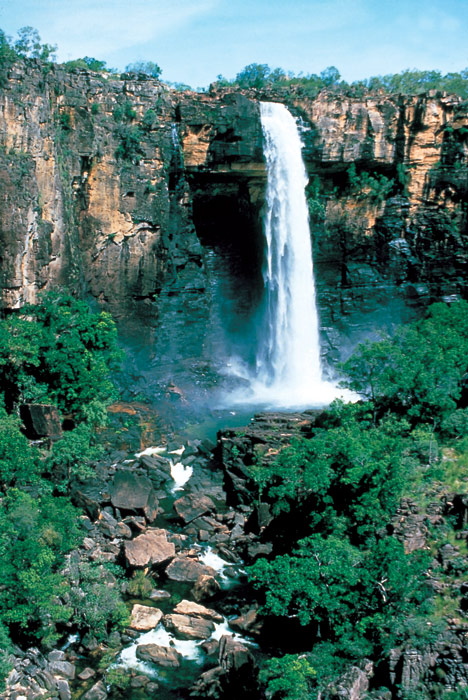 Waterfall – Kakadu National Park. Photo by Toursim NT.
The area around Darwin certainly has plenty to see and do for any keen traveller. After you've explored the NT's capital city, you can then head further afield to a host of amazing locations such as Kakadu National Park, Katherine Gorge, and Arnhem Land. As well some superb natural landscapes and a wide range of flora and fauna, this area is also rich in Aboriginal culture. Be sure to take in as much as you can during your trip.
This should give you a good idea about what's available out there when it comes to staying a few weeks or more in Australia. Wherever you choose to go, we wish you safe travels and hope you have a magnificent time.
Would you like to receive similar articles by email?