Top Activities That You Shouldn't Miss In Scottsdale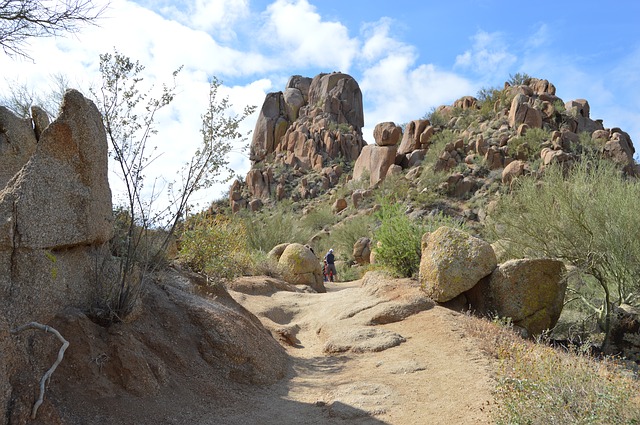 Planning a trip to Scottsdale? You don't want to miss any of the fun things that you can do there. Be sure that there are so many fun activities that you can try. Both nature lovers and leisure travelers can find something that will suit their taste. From luxurious spa resorts to stunning natural sights in the desert, you won't regret your choice. Let go through all the possibilities that Scottsdale offers you!
ATV Ride
If you like adventures, you can book an ATV ride. This will offer you a whole new sightseeing experience. The desert hides so many secrets, and it is up to you to discover them. Keep in mind that there are different companies that offer this kind of service. Some include guidance, food, and drinks too.
Luxury spa day
If you are after leisure, then a spa day is a must. Scottsdale is famous for the many spa resorts, so you can pick where you want to spend the day. Whether you want to have a massage, a beauty treatment, or just enjoy a rooftop pool, feel free to indulge in a self-care day.
Hiking
If you love to connect with nature and prefer to explore on foot, be sure that you can do it here. There are many hiking trails that will bring you the best experience. On your way, you will discover many different kinds of desert cacti. If you are lucky, you can spot some wildlife as well. Some of the famous tracks are McDowell SonoranCamelback Mountain,  Preserve, Brown's Ranch Trailhead, Pinnacle Peak Park, and Piestewa Peak.
Shopping in the Old Town
All the shopaholics out there will be amazed to find out that this is the place for the ultimate shopping spree. As you stroll through the streets, you will pass among cute gift shops that offer local products. Also, there are many high-end shops for complete retail therapy. You can enjoy some good gelato or have lunch in Old Town too.
Nightclubbing
If you are not tired of the daily activities, all of the nightclubs and fancy bars are waiting for you. As you walk through the streets of the Old Town, you can see lots of wine bars, gastropubs, lounges, and dance clubs. You can hit the dance floor or enjoy your favorite drink.
Whether you are looking for a trendy bar to sip a drink or the best nightclub in Scottsdale, be sure that there are lots to choose from.
Enjoy different cuisine
If you are a foodie willing to indulge in all those different flavors, you will love Scottsdale. There are so many different lunches and dining options for each taste. At Prado, you can enjoy a full course Mediterranean dinner. Or, head to Heart '61 located at Mountain Valley Shadows. The Mission is a cool Mexican restaurant that you should check too. In the mornings, you can grab a late breakfast or a brunch in one of the local eateries.
Would you like to receive similar articles by email?