Best Tips and Tricks for Your Business Trip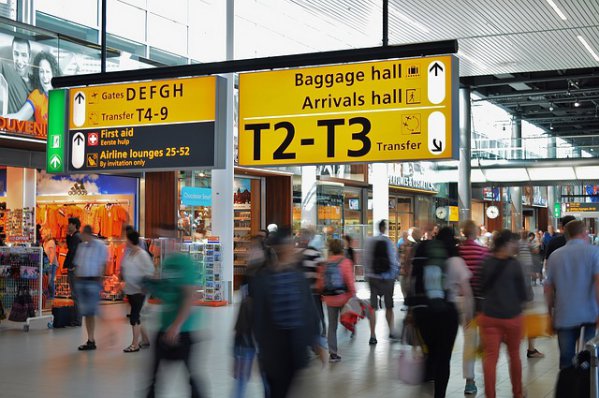 These days, working for even the smallest company business may take you to any part of the planet. If the trips are frequent, they may become a routine, and sometimes you need minutes to prepare yourself for the voyage. Take a look at the following few tips and tricks which will save you time before your business trip.
Plan
The plan is to make a plan. If you do not prefer pencil and paper, you can use some online trip planner. If your you were lucky to have your company organise everything instead of you, you will feel a lot better if you checked everything twice: the schedule, the flight, the meetings, the hotels. Make an itenerary and write all data about the trip – dates, names, addresses, hotels, telephone numbers, and provide your family and friends with a copy, because you never know what can happen, and it is best if you come prepared. Make sure everything works like clockwork, because in a foreign country or even in a different city you will not feel like at home, and sometimes the language may be an obstacle.
Travel Documents
Travel documents should be at the top of your list when going abroad – check if your passport has expired (people usually do not even notice if ten years have passed), see if you need to pay for a visa, and if you were planning to rent a car, make sure you bring your international driver's licence. And always leave a photocopy of your passport at home.
Get Informed
Especially if going abroad, you should get yourself informed about the customs, culture, history and language. Try learning greetings and your hosts will surely appreciate your good will. You can use apps and learn the language on the go. If your budget allows you, hire a translator or a local person who can help you immerse more easily, especially if you are staying a week or two. Pay special attention to business customs and body language and personal space limitations – an everyday gesture for you in some countries may be considered offensive and rude.
Trip Insurance
Before boarding on a plane, one of the main things in your luggage should be insurance policy. These days, you never know what is going to happen next, so it would be best to get a trip insurance that will cover any type of accident and health care. And ask your insurance company if they will cover expenses if a war, revolution or a natural disaster occurs.
Communicate
Check if the country you are traveling to has got your country's embassy or a consulate, and how far the nearest embassy is from your place of residence. This will help you stay in touch with the representatives of your country who can help you when in need. Make sure to always have your phone or laptop charged so that you can keep contact with your friends and family back home. Find out the country's emergency numbers and even make a paper copy and put it in your pocket.
Money
Check foreign currencies with your bank and always exchange money before you go to a trip. It is best to go prepared than to be forced to pay more than you have to. If you prefer credit cards, check with your hosts and at your hotel if they receive them, and get informed with your bank about additional costs you may need to cover afterwards.
Documents
Of all the things you should bring with you, the most important ones are the ones you actually need. Do not bring anything you will not need, and do not forget to bring your business documents – files, folders, graphs, contracts, etc. – along with you. Also, bear in mind marketing merchandise – i.e. give your foreign partners your company's promotional products. This will surely be considered a nice gesture. Always get to a meeting on time and organize your documents chronologically – put those you will use first – on the top of the pile.
Even though your hosts will try to make you feel like you are at home, you should keep your manners, pay attention to their wishes, and never be too relaxed, always be cautious, and act as if you do not want to disturb or offend anyone, especially not your hosts.
Would you like to receive similar articles by email?