Tips on How to Travel Around Australia On a Budget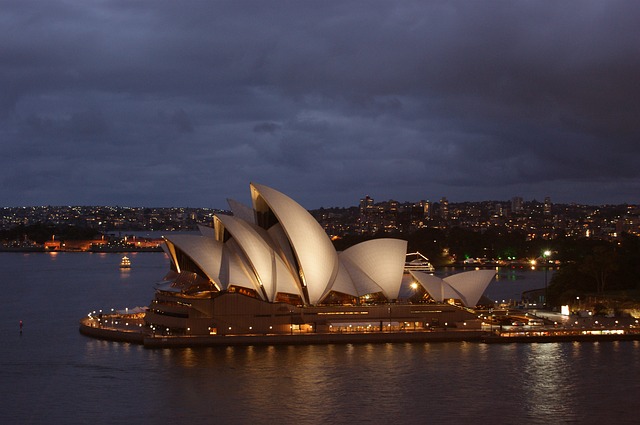 Australia is a beautiful country filled to the brim with tons of things to see and do. However, it can be expensive to actually travel around Australia to see and do these things. Thankfully, it's possible to travel around Australia on a budget. The following will provide you with an in-depth guide to getting around Australia without breaking the bank to do so.
Flying
The easiest way to get around Australia is by flying. Despite this, it's often too expensive for anyone on a budget. However, booking early at Virgin or Qantas airlines can provide you with deals and promotions that make flying to and around Australia much cheaper.
Public and Backpacker Buses
Traveling around Australia on buses is one of the more popular methods of doing so. For public buses, it's important to know exactly when to use them. On the west coast of Australia, public busing options are quite expensive. On the east coast, it's easy to find very inexpensive bus fares, particularly if booking early. The three major bus companies in Australia are Premier, Greyhound Australia and McCafferty. Standard fares range all the way from $30-$60, though there are rare occasions where $1 fares are offered.
Car Share
When you're looking for which way to travel around Australia, car share is likely the cheapest and potentially the most rewarding. Car share involves renting a car and taking it around Australia with several other people, either friends that came with you or other travelers in Australia at the time. Checking hostel boards can provide you with the means of contacting other people looking to participate in car share. With this option, the cost of the rental and petrol is split evenly between all passengers.
Travelling and Working
One of the best ways to be able to afford spending a long time traveling around Australia is to work your way around the country. A working holiday visa will allow you to stay in Australia for up to a year. If you are qualified and have the necessary skills, it's easy to find temporary work as a tradesperson or nurse. If you can find a temporary job as an accountant or in IT, this can earn you a ton of money for travel. Fruit farms and call centres are also easy to find work at, but don't pay much.
Visit Free Attractions
Visit free or cheap attractions instead of expensive ones to cut down on costs. The Kuringai National Park, Hyde Park and Centennial Park are just a few of the areas that are free to visit (read more here). Take a walk along the coast of the Bondi Beach or travel to the Queen Victoria Markets for some inexpensive shopping.
Cheap Food and Drink
For water, buy 1 water bottle and refill it for free at public water fountains. Shopping malls around Australia include food courts with cheap food, while hostels offer delicious meals for a small price.
Use Free WiFi and Cheap Sim Cards
If you have a laptop or mobile phone with you, try to use them at places with free WiFi, like most coffee shops throughout Australia. In order to keep your phone bill low, purchase an inexpensive Vodafone PAYG SIM card upon arrival.
Would you like to receive similar articles by email?