Tips to Enjoy Your London Trip Even on a Rainy Day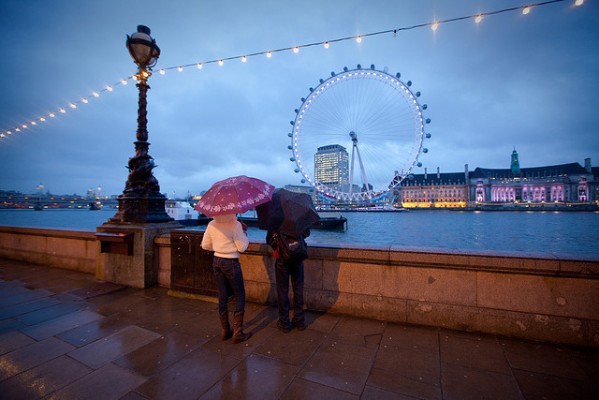 London is an exciting city and a dream destination of all tourists and travelers. But London's weather can play spoil sport with well drafted travel plans as rains can hit you any time. The days of glorious sunshine will be followed by periods of unsettled weather.
To enjoy London you must plan ahead and take into account if the weather is going to be wet or dry. If it is raining, make an alternative plan. On an average, London rains will be drizzles or lighter rains.
On rainy days, instead of sitting in London hotels, there are many places to visit and still enjoy a great day. So, any London visitor must have a Plan B to meet the eventuality of a sudden change of weather. We are discussing some ideas here, which can get you out of your apartment when the weather is not kind.
There are plenty of indoor activities in the city, which will offer you a roof above your head and to make you enjoy London to the fullest! There is no better day than a rainy day to explore the museums in London.
London boasts of 300 Museums and Art Galleries. Even if it is raining the whole week, you can still visit them all. The House of Commons and the House of Lords are open to the public.
British Museum
This cannot be missed while visiting London. British Museum houses the largest permanent collections in the world covering works from many periods and cultures. From Egyptian antiquities to Rosetta Stone, you can see everything.
V & A Museum of Childhood
The Museum of Childhood will offer national collection of childhood-related objects such as toys, dolls, puppets, children's clothing and furniture. Arranged into three main galleries named Moving Toys, Creativity and Childhood they are nicely set in Tower Hamlets, a culturally diverse borough of London.
The Bank of England Museum
This is within the premises of Bank of England in the City. The Bank has a legacy of more than 300 years and artefacts accumulated are considerable in terms of the items with long history. The displays have material drawn from the Bank's own collections of books, prints, banknotes and photographs.
St. James Church
For a rainy day, another gateway is St. James church where lectures and concerts can keep people occupied. For a new experience try Madame Tussauds waxworks museum which is lifelike and have your photo taken with.
London Eye
A visit to London Eye will be an entertaining experience on a rainy day. This huge ferris wheel has giant capsules made of glass. It allows all round viewing as it revolves slowly and help in viewing the sights.
On any clear day you can see 25 miles when the wheel reaches the top. The wheel takes 30 minutes to turn one full revolution and you can make it a talking point when you get back from the visit.
Stay in London
If you have planned you London trip, having the right accommodation in the city is most important to have a pleasant visit. Instead of going to expensive hotels that will eat out the travel budget quickly; you can manage very good short let accommodation in central London locations. The London short stay apartments are nicely furnished with nice interiors, ample space and a well equipped kitchenette so that you can make your favourite dishes.
London serviced apartments are preferred by travelers who want to visit the city with families or friends because the best privacy, home like comfort and ample space the apartments offer them. Also they are 30 percent cheaper than hotels with similar facilities.
Photo by Ed Schipul.