Tech Tools for Expats Moving Abroad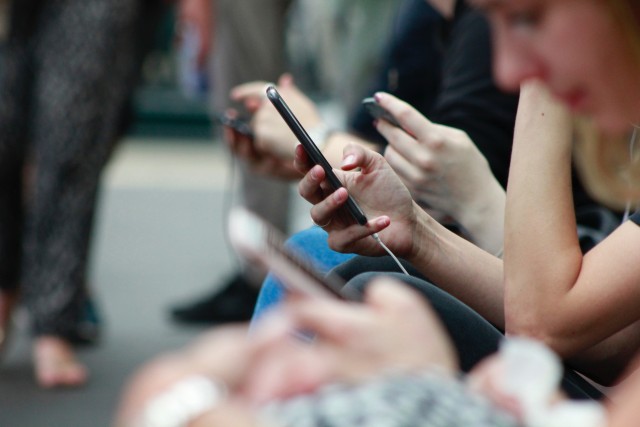 There are all sorts of reasons why you may consider moving abroad. Maybe you want to explore job opportunities in a foreign country or your job is flexible enough to let you move and start working remotely. It's also possible that you're simply going through a transition in your life and you want a change of scenery and a brand new lifestyle.
Whatever your reason, and whether you're relocating temporarily or permanently, there are plenty of tech resources to make your move go smoothly.
3 Tech-Savvy To-Dos When Moving Abroad
There are a lot of tech to-dos you should know before moving abroad, many of which will save you a lot of trouble in the long run. Otherwise, you could end up trying to solve a problem instead of preventing it from happening in the first place. Consider these tech tips before moving:
Unlock your mobile phone and buy a SIM card when you arrive in your new country. Otherwise, you'll end up paying for roaming charges.
Buy a converter or adapter so that you can charge and use your gadgets abroad. Otherwise, you'll have to find your way to a store to buy an adapter without your phone to help you navigate.
Credit cards and bank cards often auto-lock services if they detect fraud. Let your financial institutions know ahead of time that you'll be using the cards abroad and for how long.
These problems can cause major headaches if you don't see them coming. Start solving them now, when you're home and have some time to spare. That's a much better solution than standing on a sidewalk and arguing with your bank that you are, in fact, in Europe and that your card was not stolen.
How Fintech Helps People Who Are Moving Abroad
Thanks to fintech, sending money overseas is easier than ever. One of the most common tools for this is PayPal, which lets you transfer money online from your PayPal and/or bank account to any person, regardless of where they are (as long as they have a PayPal account).
This is great news for people who are relocating but keeping the same job and working remotely; instead of waiting several days or weeks for a paper paycheck, they can get paid instantly with PayPal transfers. Other companies like Azimo, TransferWise and WorldRemit make it easy to transfer money internationally, providing a service that many traditional banks don't.
If you deal in cryptocurrency, that's also easy (and fast) to do abroad; fortunately, acceptance of crypto is rapidly growing in the most common destinations for relocation. Cryptocurrency ATMs can be found around the world, allowing people to quickly access their cryptocurrency. You can also sell the cryptocurrency for cash at some ATMs. While you'll pay a bit more in fees than with other money transfer methods, some people find the convenience worth it.
3 Types of Mobile Apps You Need When Moving Abroad
Moving to a cool new town and finding your dream home are just parts of the puzzle when relocating abroad. You also have to know how to get around, which means speaking the language and trying your best not to get lost … or in trouble.
If you're going to start a new job abroad, you have to get up to speed fast — for example, if you are asked to use a Language Passport when applying for a job, your language ability will be assessed. Here are a few suggested apps for your top moving abroad concerns:
Learn the Language: If you don't know a lick of the language, you'll need to start from the beginning. An app like Duolingo can help — it has introductory courses and tests to help cement what you've learned. If you have some language skills already, consider Tandem instead, which lets you practice with native speakers.
Find Your Way Around: Until you're fluent in the language and have lived in your new country for a while, it's going to be difficult to navigate the transportation system or roadways on your own. While you can rely on something basic like Google Maps, you may find Waze or Moovit more helpful if you care about traffic reports, the best routes possible, or public transportation suggestions. However, also find out if the local transit system has its own app, which will provide the most up-to-date information.
Stay Safe: Not sure who to call in the case of an emergency? 911 doesn't work overseas, but there are certainly emergency numbers you can dial. TripWhistle provides international emergency numbers for when you're in dire straits. Also, if you have a specific medical situation that you need to keep a close eye on, you may be a good candidate for a medical monitoring device, which can keep track of things like blood pressure and glucose levels.
While these cover some of your more important bases, there are other apps for practically anything you need: finding available accommodations, visiting the must-see spots in your new town, booking the most convenient or least pricey flight, understanding the visa process, and more.
Final Thoughts
Moving anywhere is stressful and full of unknowns, and these issues are even more prevalent when you move to another country. Luckily, there are all sorts of tools to help you get used to your new lifestyle and location. Also, knowing where you'll be moving well ahead of time will help you plan accordingly, especially if you're moving for work, or are just looking for adventure. Whether you're wondering how to speak the language, network with locals or expats, stay safe in your new neighborhood, or get around town, there's an app or tool out there for you to help.
Would you like to receive similar articles by email?