Spring in Your Step – 5 Things to Get You Ready for the Great American Road Trip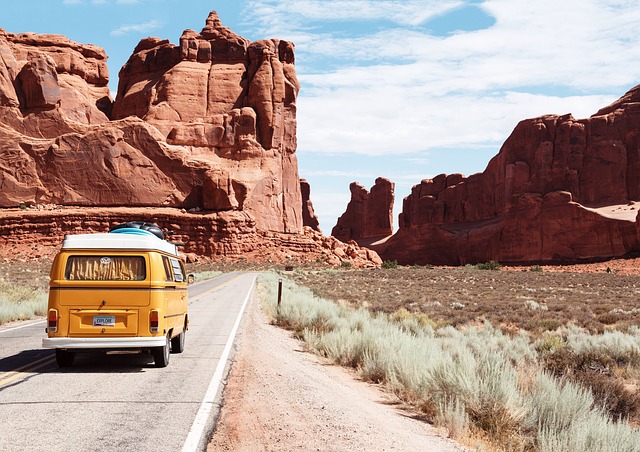 Millions of people every year are drawn to the Great American Road Trip. Travelers experience a sense of freedom as they throw luggage into the back of their car and head out to explore. There are 50 states filled with national parks and family and friends to visit, all without the hassle of airports. If you want to get the most out of your next road trip and ensure that you don't spend precious vacation days sitting in a mechanic's waiting area, check out the 5 vital tips below.
Prepare Your Vehicle
As your only mode of transportation, it is essential to ensure your chosen vehicle is in top condition before you go. Get your oil changed, top off all of the fluids, get your brakes checked, rotate your tires and check their air pressure. You should also make sure your vehicle is prepared for the conditions you will be encountering. If you plan to go off-road or explore remote areas, you may want to consider adding LED light bars to your vehicle to ensure you can adequately see the terrain.
Bring Basic Tools
Make sure you are prepared for the common things that go wrong with cars, such as the dreaded flat tire or dead battery.  Review the contents of your trunk for jumper cables and tire tools, and be sure your spare tire is in functional condition. If you don't feel comfortable performing these tasks, you should ensure you have roadside assistance membership.
Research Gas Prices
If the idea of planning your gas purchases sounds absurd to you, don't worry—there's an app for it! If you research gas prices, you can find out which gas stations and states have lower fuel costs. You can even find the best way to pay—cash or a credit card that gives you extra points on fuel purchases—to maximize your road trip dollars. All the money you save on gasoline could end up covering a night or more of lodging.
Create a Flexible Schedule
You are going on the Great American Road Trip, not the Great American Tour of car seats and hotel beds, so don't put yourself on a tight driving schedule every day. A long day of driving here and there is okay, but if your goal is to see the country, you need to make sure you have time to do that. Plan daily distances that allow you to make unexpected stops or spend an hour watching the sunset from a fantastic vantage point. The more flexibility you build into your schedule, the more enjoyable your road trip will be.
Plan Some In-Car Entertainment
No matter how breathtaking the views, hours and days can start to feel long in a vehicle if you have nothing to distract you. Mobile phones are perfect for downloading audible books, podcasts and other media you can listen to while you drive. If you are traveling with the family, make sure to prepare a few road-trip friendly games in advance like "Road Trip Bingo," or some of these other great options.
Your Great American Road Trip is waiting, and the better you prepare for it, the more likely you are to enjoy yourself. Keep yourself happy on the road by preparing your vehicle before you leave and bringing the necessary tools to fix common problems along the way. Use your money wisely by researching gas prices. Create a flexible schedule that allows you to create random, memorable moments. And don't forget to plan some in-car entertainment to distract yourself on the days when the minutes seem to crawl by like hours.