Singles Adventure Holidays – What to Do and Where to Go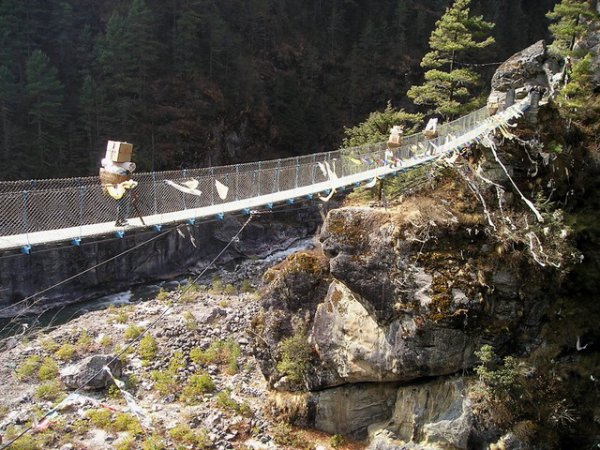 Travelling alone can be a daunting experience. Even the thought of catching the right flight can be too much for some to undertake alone.
Even for those who do travel alone, days spent reading by the pool or sipping coffee in the bar can be relaxing at first but soon become lonely. In this day and age there is also the issue of safety, particularly for the lone female traveler. This article is a brief look at a more active type of holiday for single travelers.
Adventure holidays for singles are a popular way of not only getting that well deserved break, but also meeting new people. Don't be put off by the word "Adventure"; these holidays can be as demanding or low key as you want them to be. From hiking in the Himalayas to Pony Trekking on the Yorkshire moors, there is a destination and holiday to suit everyone.
Popular Destinations
One of the most popular adventure holidays for singles destinations is America. With so much open space and challenging terrain, walking, cycling and riding are popular pastimes and a whole holiday industry has been built around the love of the great outdoors. Trekking is one of the most popular ways for groups of friends to explore America. From Yellowstone National Park to city based treks around Las Vegas, there is something for everyone here and year after year, groups of young single travelers meet up for the holiday of a lifetime. There are also adventure holidays for those more intrepid single travelers that test the nerve. White water rafting in the Grand Canyon will guarantee an adrenalin rush and is a holiday not really for the faint hearted.
Social
There is a great social side to these adventure holidays. Although many treks are escorted, there is plenty of downtime to make new friends and even lifelong buddies. Many social media sites have pages dedicated to the trekking community, where people can find out all they need to know and keep in touch long after the holiday is over. Many groups meet up year after year to explore destinations and share their experiences via blogs and videos. A good look at these sites is a great way of deciding whether this type of holiday is for you or not.
Decision made?
Booking adventure holidays could not be easier. All major companies have detailed websites with tour guides prices and reviews. Reviews are invaluable in making a decision and have a good read of all that relate to the holiday you may be choosing. Once your mind's made up, all it takes is the click of a button. Many sites offer late availability holidays as well, so if you are an impulsive explorer, there will always be somewhere new to discover. Take note of what clothing you need to take, as there is no point arriving for a trekking holiday with suits and evening dresses!