Scenic Tours Around the World
The world is a beautiful place with many wonders to see. There are almost too many for the average person to see in just one lifetime. In order to see some of the most unique and diverse places, here are a few locations you should visit to get yourself started on your travels.
Punta Cana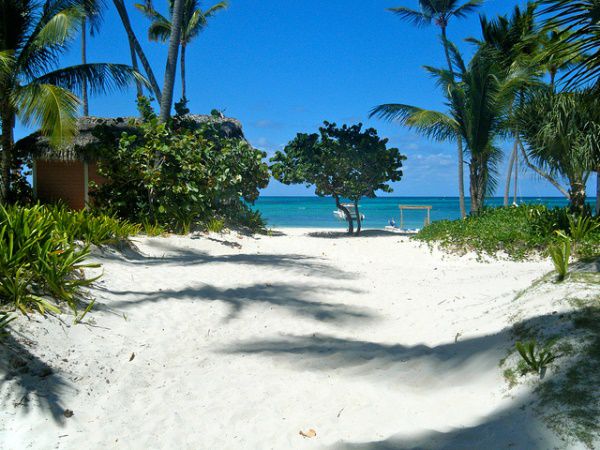 Sol Melia, Punta Cana, Dominican Republic. Photo by Sarah_Ackerman.
Located in the Dominican Republic, this area is in both the Caribbean and Atlantic oceans and is known for its beaches. Many resorts have popped up because of the paradise-like feel of the entire island. Tourists truly feel as though they have escaped and gone on a world class vacation. While it has been a popular tourist destination for a few decades now, it is still very surprising how many people do not know about this rare gem. However, it is always a favorite among its visitors.
Punta Cana tours usually consist of many water sports such as diving and boat trips. One of the most popular tours is actually the Saona Island tour which is most popular for its scuba diving. There are also 12 professional golf courses from well known designers, including Jack Nicklaus. A popular cultural attraction is the Basilica Catholic Monument.
The Blue Mountains of Australia
A mountainous region in the New South Wales area of Australia, this area is a popular location for hikers, mountain bikers and rock climbers. The history of the area is of course heavily filled with Aboriginal people, which are still around this place. With over 400 forms of different animals, gorges, and even a eucalyptus forest, there are plenty of unique things for tourists to see and experience unlike anywhere else in the world.
Another popular recreational activity of the area is referred to as canyoning. This is described as traveling through canyons in a variety of ways, in various skill levels. Because there are dangers that can go along with this type of adventuring, it is best to take a guided tour through here as you can experience this in a way that is very unique.
New Zealand
This island country is different because of the many different islands that make up the one country. With two main islands- the north and south islands- and the many scattered islands that surround them, this country has plenty to offer tourists. As one of the last places on Earth to be settled, there is a lot of natural beauty that cannot be found anywhere else with lots of different birds and plants mostly untouched by man. In the North Island some of the most things to do are by adventurers. With the Taupo adventures, it is highly advised to take advantage of skydiving and bungee jumping, as this is the area considered as one of the best places in the world to do them. There is also white water rafting, kayaking, or jet boating around New Zealand's largest lake.
On the South Island, it would be a crime to not see the Franz Josef Glaciers and Fox Glaciers which are one of the most unique sites in the world. Also, don't miss the experience of whale watching in Kaikoura or heading over to Stewart Island to spot some of the rare Kiwi birds in their natural habitat.
Would you like to receive similar articles by email?