Save Your Time and Money on Business Travels: Pro Tips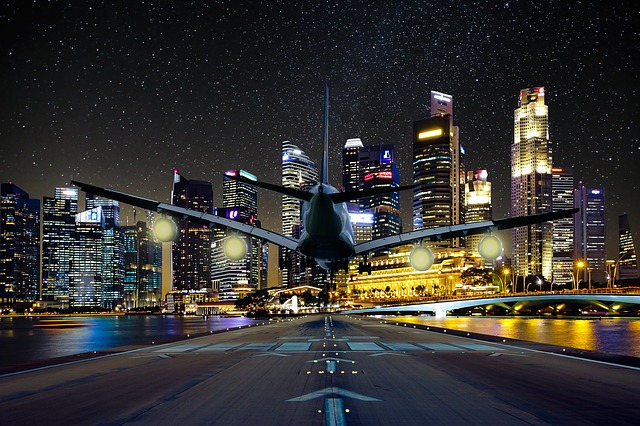 The age of young business professionals ruling the world is upon us, which is why going on business trips is the new thing. Our social media feeds are filled with people discovering the nooks and crannies of this amazing world, everyone painting the picture with their own unique colors. The wanderlust, the thrill of knowing the unknown, being a part of the mobile population haunts us all. The biggest worry for the young business professional though is the money spent in each destination. Today we will bring to you some pro-tips to save your money while you are on a trip. If done properly, these will enable you to balance out your work and play on business trips within the budget provided by your organization!
1. Using Credit Cards to Pay for You
When the nature of your job consists of frequent business trips, you need to have this tip up your sleeves to make your trip more comfortable and economical. For all kinds of organizational purpose, use credit cards with point or reward programs. Try to not use cash at all, score as much points as you can. While you are on a trip, use those points to avail hotel rooms, food services, even transportations. For additional ease, you should confirm it beforehand that the credit cards your organization is using comes without foreign transaction fees. This will save you quite a lot of money if you are a frequent business tripper!
2. Planning ahead regarding currency
Currency exchange rate is something that never stays the same. You need to be aware of exchange rates of the place you visit and you need to find an exchange center that gives you the best deal. The first exchange center you go to or the first website you click won't do that for you. So you need to plan ahead. Remember, getting a good deal regarding currency exchange can a make a pretty big difference regarding your trip budget.
3. The airlines trick
Firstly, book flights as early as you can. The earliest booking comes with discounts and costs less. Look for round trips, as individual tickets for departure and return cost more than round trip tickets. Figure out if you can visit other places between connecting flights and go for them. Connecting flights, as unbelievable as it might seem, will save a huge chunk of your money. Regarding business trips, going for the same airlines again and again is very much recommended, as you might score points/offers for being a frequent flyer.
4. Transportation
This tip is totally place-specific. If you are travelling in Europe, you might want to take advantage of the metro. Places like Thailand offer good deals on rental cars. In Dubai, you would never want to choose a taxi over public transportation while in many other places of the middle-east, hiring taxies are the best and safest option. Compare your alternatives and pick the cheapest, fastest and safest option which will ensure your arrival on time and make your sight-seeing in between pleasurable.
5. Food Hassle
To cut cost, the first thing you'd want to remember that your hotel is not the only option available. Also, decide beforehand how much you want to spend on food daily. You can carry light snacks to sustain yourself during nights of backpacking. You can take go-to breakfast from the same café that you had your dinner in. Eating like the locals, with cheaper rate and more digestives is recommended. You do not want to miss out on your meeting for an upset stomach in foreign lands. So, try and avoid fancy dinners or lunches altogether, they are not healthy for you or your wallet!
6. Avoid Unnecessary Chivalry
Young professionals try to impress clientele by wearing fancy outfit and paying for food bills with futile eagerness. This is completely unnecessary, this puts a dent in your budget and it's a hassle to pack fancy outfits, almost always. Keep it light and simple, take rational decisions even when you are getting overwhelmed and intimidated by your clients.
7. Coupons and discounts
Always, always be on the lookout for coupons, discounts and offers. Be it a discount on dining or shopping or bungee jumping – you have to be aware of the advantages you can squeeze out of the place you are going to! With a little bit of awareness and smart planning, you could cover lots of your costs by spending less of that tight budget your boss gave for the trip.
We sincerely hope that this makes your business trips better and lessens the stress regarding your budget! And you know what less stress regarding budget means, better business meetings! Good luck.
Would you like to receive similar articles by email?