Things to Always Remember While Applying for Indian E-Tourist Visa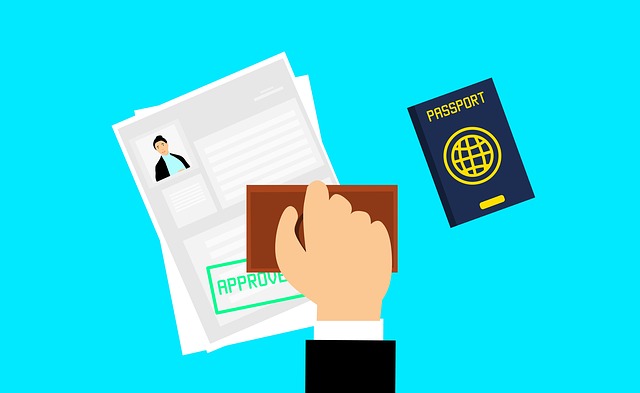 Nothing seems more exciting than traveling to foreign land. Whenever someone decides to travel abroad, mainly to a multi-cultural place like India, you cannot deny the complexity of the procedures you have to go through. It might sound quite exciting, but it is not that easy. In a diversified country like India, there are multiple regulations and laws. So, a basic knowledge of the guidelines will help you procure the finest travel experience ever possible here.
If you have ever traveled to any foreign land, you know the importance of a visa. Similarly, there is nothing that of a different while planning your travel to the land of Bollywood. Apart from being aware of the cost involved in this Indian travel plan, it is vital to obtain basic details of destination that you might want to cover during your course travel. The knowledge of some important and basic legal guidelines will enable you for a legally safe option.
E-Tourist Visa – efficient, fast and simple:
You might think that applying for visa might be a cumbersome ad long task. Well, this is practically not the case around here. Unlike the old and boring Indian Visa application procedure, a tourist visa application now comes with the convenience of online service. You don't need any kind of appointments or not have to visit a consultant office in person.
The concept of E-Tourist Visa was first launched in 2014, November by Indian Government. It was for the travelers from around 112 nationalities. On the other hand, an applicant can further opt for traditional tourist visa as well, based on the requirements. While application procedure for traditional visa might take a longer period of time, the application for e-TV is efficient, fast and easy at the same time.
It might sound a lot easier now, but there are some intricate factors which you need to be aware of before actually initiating visa app procedure. For avoiding mistakes in application process and for ensuring step closer to Indian e-tourist visa, it is vital for the applicants to consider some factors.
Dealing with the guidelines:
As far the applications are in vogue, applicant is used to fulfill eligible criteria depending on some specified guidelines. On the other hand, you have e-TV applicant, which is associated with some of the factors, as mentioned below.
E-Tourist visa is strictly for visiting India only and for a maximum period of 30 days and not beyond that.
The traveling reason needs to be declared in this procedure. It has to be associated with the recreational reasons, medical treatments and meeting some relatives or friends. It can be for casual business visit too.
The passport needs to be valid for minimum of 6 months from travel date as eTV application will get rejected if the passport expire within specified time.
The passport needs to have 2 blank pages for immigration officer to put stamp on it.
It is mandatory for the applicants to produce proofs of sufficient funds in possession for aiding stay in India, while furnishing return ticket is also a must include point.
Better to avoid mediators and travel agents:
E-TV is always considered to be a completely online procedure and there is no need to get along with any mediator or travel agent for speeding up the procedure. They will follow the exact same steps like you do. So no need to pay them extra for something you can do for free.
So, make sure to dodge any form of approach from intermediaries or travel agents, who might claim to provide such kinds of services.
It is your task to refrain from sharing personal data on any unofficial website as that might lead to incident of identity theft. This idea of scamming people is not a new concept. So, you have to be aware of that.
By carrying out some of the basic forms of online searches and after depending on reputed sources, anyone can avoid the current daunting experience of dealing with mediators or travel agents.
A perfect effort to learn and go through this procedure will help you from the hassle of dealing with agents, making extra payment and then worrying about application.
Right now, most official websites and government ones will offer step by step guide to carry out passport and visa based task. The main aim over here is to eliminate need of intermediary.
Submission of eTV application right on time:
For ensuring that the e-tourist visa application if processed to highest standards without any form of glitch, you have to initiate process at earliest. It is vital for the online application to be well submitted around four days before the travel date as system is well-designed to reject those with no time guidelines follow-up. Based on the traveling date, the application will have to initiate the application procedure.
After considering fact that international travel does not always need to take place unexpectedly, it is always vital to start research quite in advance.
It helps in facilitating time for applicant to just correct errors on documents or forms and help in providing extra space for planning effective journey.
In case the application for tourist visa is submitted to Indian Consulate, it might take longer approval duration and can be a tedious work. On the other hand, applicant can always initiate application procedure around 34 days before to travel date.
Always offering accurate details:
One of the major factors of eTV application is providing proper details in online form. As the details entered are subject for verification and review, therefore; it is always mandatory to never give any chance for doubt before filing form.
There are multiple visa applications, which are getting rejected on a daily basis due to data mismatch. Even minor errors like wrong year or birth or wrong age can turn into major reasons behind visa rejection. So, you have to incorporate safe methods and provide proper details as asked for.
Following these points is mandatory if you want to get hold of e-TV right on time and without going through any hassle!
Would you like to receive similar articles by email?