Reasons to Visit Trampoline Parks with Kids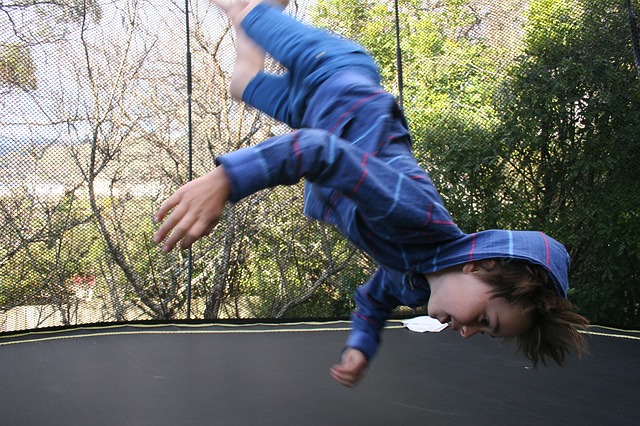 Have you been to any trampoline park ever in your life? Well, if you have not visited Trampoline Park, you certainly have missed the lifetime experience of optimum fun. If you have kids at home, it is highly suggested that you should consider visiting Trampoline Park on a weekend. Kids will surely be happy to experience some new and fully engaging. However, not just spending some good time with family members or kids, you should visit Trampoline Park for many other reasons. Those reasons are illustrated in the following section of this article.
Physical Exercises
Today, both adults and kids get limited opportunities for outdoor sporting activities. For adults, working schedules are too compact to get some free time or spare time. For kids, immense pressure of studies is a big reason behind lack of physical activities through sports for them. Today, kids are more interested in participating in virtual games or video games or computer games. As a result, they are not getting enough scopes for exercising. You should plan a visit to the Trampoline Park to offer some physical exercise opportunities to your kids. There will be dodge ball bouncing court, basketball courts and many more. Physical activities through sports make kids healthier as well as fitter from both mentally and physically.
Learning to Compete
Sports means facing a lot of challenges and through various sports people learn to deal with different kinds of challenges. The competitive sense is developed through various sporting activities for kids. There will be different kinds of funny as well as interesting gaming challenges for your kids at Trampoline Parks. Kids will learn compete in different challenging playing modes. They shall compete with each others as well. Sometimes, competition will happen in groups of kids. As a result, kids learn essential secrets or lessons of working in a team.
Celebrating Birthdays
The conventional ways of celebrating birthdays of kids have become too boring. Parents need to frequently look for some exclusive options to celebrate birthdays of kids. If you are searching for interesting venue to celebrate birthday of kids, Trampoline Park could be just the best place for you. This is a unique way of celebrating birthday, and you shall definitely love the way of celebration. There are different options for celebrating at Trampoline Park. You can be there with a group of people.
Reconnect with Your Kids
Parents are busy these days, and they have limited time for the kids. On the other hand, kids always want to be with the parents. They look for spending quality time with both mothers and fathers. At such a scenario, you can take a holiday and dedicate the day for your kid. Take him or her for a visit to Trampoline Park and enjoy gaming activities there. This will help you to bridge bonding between kids and your parents in better manner. You will get the best opportunity to spend some quality as well as fun time with kids at the Trampoline Parks.
Would you like to receive similar articles by email?