Reasons to Go on an Alaskan Holiday Cruise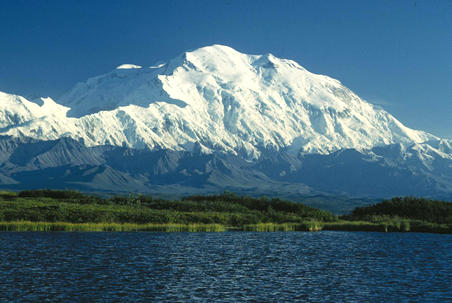 When many people think about holidays at sea, they imagine sunbathing on deck while their ship makes its way across the crystal clear waters of the Caribbean, calling in at various beautiful islands along the way. Whilst this does sound enticing, it is well worth considering a completely different type of cruise and heading for the wilderness of Alaska on your next vacation.
Why?
Why exactly should you forego the pleasure of sunning yourself on a palm-fringed beach in the Tropics and pack your winter wardrobe for a visit to the 49th state? This is a very good question and if all you want from a holiday is warm weather and good food, maybe you shouldn't even consider this type of trip. However, if you are a little more adventurous than the average holidaymaker and would like to go somewhere a bit out of the ordinary, Alaska has plenty to recommend it:
1. Ice
Now, the kind of ice that is formed from water poured into little squares in a tray that you put in your fridge freezer is great for making refreshing drinks in the summer but it is not a particularly impressive sight. Wait until you have gazed upon blue ice stretching as far as the eye can see when you visit a glacial field in Alaska before you decide whether frozen water can be an awesome spectacle or not. In addition to being spectacular examples of the force of nature, glaciers are a great place to get your first taste of dogsledding and most cruise lines offer shore excursions that include this exciting activity.
2. Wildlife
Probably the biggest reason that people choose to visit this part of the world is because of the opportunity it affords them to see wild animals at close quarters that they are unlikely to see elsewhere. Moose, caribou and bald eagles are just three examples that you are unlikely to encounter on a typical European break and depending on the shore excursions that you book, you could see grizzly bears, wolves and beavers too. Denali National Park, a popular destination that can be visited when sailing in the area, is home to all these species and many more. Fans of birds of prey will relish the chance to watch golden eagles, gyrfalcons and hawks flying over the rugged landscape of Alaska.
3. Gold
If the yellow metal that humans have coveted for centuries has always fascinated you, a trip to Juneau, where you can pan for gold and follow the route taken by prospectors in the late nineteenth century is sure to appeal. After working up an appetite by exploring the local area on foot, following one of the many hiking trails, you can feast on the freshest salmon you are likely to be served in a restaurant anywhere in the world. If you can't get enough of being on the water, you can take a trip across Auke Bay on a catamaran and observe the sea lions, killer whales and porpoises that live there.