Plan Perfect Surprise 30th Birthday Trip for Him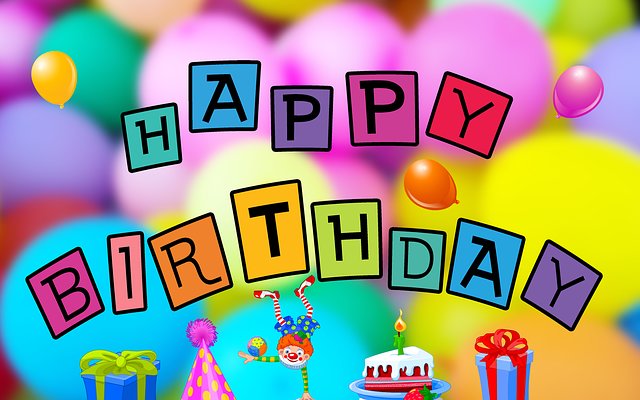 Either you are planning surprise trip for your spouse, boy friend or any other male friend this, it would be clear surprise. An impromptu birthday surprise is a joyful experience that your partner will never ever forget in his life. If you are searching to know how to manage it, here are the clear funds for it. We have made very clever steps to arrange and plan the perfect gateway for his 30th birthday. This will give you better understanding for executing the perfect trip for 30th birthday celebration.
How one can imagine a birthday without a cake cutting ceremony? Online cake delivery is here to get the scrumptious cakes online to send delicious cakes for birthday party.
Step 1: Schedule
If you are planning a long take off you must take the days off from his boss and employees. If you have already set the place and hotels and reserved the week tour then call the boss and employees to grant the leave for his 30th birthday. But you must have clear the dates and time of the weekend tour so they can trust and accept his leave for a week. Obviously they will not grant it immediately so before planning a trip send a hidden application to boss or company employee before 15 days, so they will be able to do so.
Step 2: Budget
Now this is the most important factor in every celebration. If you go beyond the budget you lose the charm of celebration. You must consider everything from food to transportation to entertainment and rent of hotel. You must look into everything and after run for the trip. If your budget is not enough avoid taking friends in the trip. You both are enough to make companion of each other and spend quality time.
Step 3: Location
What type of cities he would love to travel chooses any one of his choice. It is a very secure matter so use your private phone or email id to book the hotels and reservations. Avoid making planning in front of your partner otherwise it will spoil the surprise. Check whether the location is perfect and your partner will love to reside in that space. Also choose the hotel that gives a guide to stroll through the important places of the city. If you are planning a surprise party there, you must call it in advance to make them ready for every surprise.
Step 4: Packing
That's really a daunting task because you need to manage the surprise packing and that too with your partner's existence. Better you pack suits his luggage after he reach to his office. Pack all the stuffs he uses in the travelling. Don't forget to take his favorite things he always carry with him like his favorite book or his favorite magazine. Put his luggage in the car, pick him from the office and directly drive the car to air port or railway station.
Step 5: Breaking the News
Finally you are end up with this. You need to check out all the factors of surprise trip! From checking to lodging to reservations everything. Make a list and see to it if anything is missed during this. Be sure you haven't uncovered the surprise. Just reveal the surprise to the very few people who can hide your unplanned trip till the day to come.
Step 6: Arrange Surprise Party
If you have reached to destination you must plan the surprise party ahead of time. Book the famous hotel of that destination and call the hotel manager to arrange everything. Just get to know how they will arrange the party. From decoration to dinner table to cake everything should be planned perfectly.
Surprise #1: Friends are coming too!!!???
If he loves to be in friends you must not spoil his birthday taking him alone in the ride. Call his friends for the unplanned trip and give him a huge surprise. Let him enjoy the birthday bash with his close friends and relatives. Hold a cake cutting ceremony and let him enjoy his life's celebration to the fullest.
Birthday gift delivery is the one place where you find all types of gifts in the very affordable rates, so buy it now.
Surprise #2: A "Yearbook" T-Shirt
Make a Yearbook T-shirt customized with the notes of 30 most important people in his life. Everyone has to mention the important notes and guidelines for him. A birthday wishes or advice anything. Get it printed on T-shirt and give him as a gift. This is a remarkable gift he will always love to keep with him.
So here are the surprise plans for the impromptu 30th birthday for him. It's really amazing, your hubby is going to amaze with the biggest unplanned trip for his birthday. It is sure going to make his day.