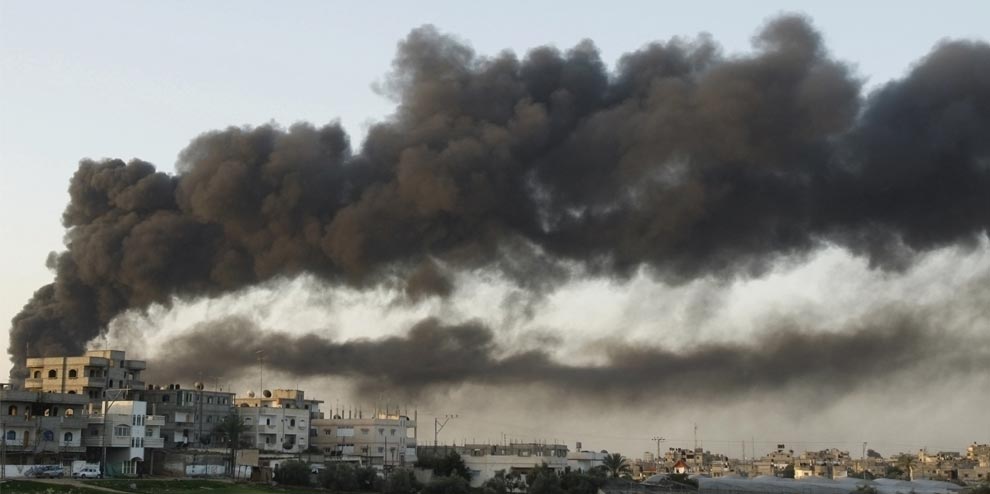 Gaza
The occupied Palestinian areas in Israel face ongoing tensions, warfare and struggles as the two sides delay finding a solution to their differences. According to the UN, the total toll of injured people reached 10,224 this year, and 475,000 people have been displaced due to attacks. Streets are closed down, shops have been blasted, and homes destroyed – with no construction materials on the horizon for a rebuild.
Tel Aviv is an alternative. Although checks coming in and out of the city airport can be difficult – as they do not welcome Palestinian 'sympathisers' – the city is very liberal for the Middle East and areas such as Old Jaffa – one of the world's oldest ports, which is an incredibly beautiful area where Jonah reportedly boarded the ship before meeting his fate with the whale!
Afghanistan
Though Afghanistan might not be in the public consciousness quite as much as Syria these days, the presence of Taliban and Al Qaeda forces is still strong, with difficulties raging throughout the country for both civilians and travellers alike. Random attacks and warfare aside, the infrastructure and economy have suffered hugely, and there's no obvious route for improvement.
Travellers still visit the county, however, and although the situation isn't ideal, the general rule of thumb is to stay away from the borders (particularly those nearest neighbouring Pakistan). Iran to the east is also an alternative option, with the whole of ancient Persian history still intact – try visiting Persepolis and Shiraz, although some foreign nationals may have trouble attaining a visa for the country.
Syria
For tourists and long term travellers, seeing what's actually happening in Syria of course holds an appeal – but government advice is very strict on this one: it's a definite no-go. The unpredictable actions of the warring factions and offshoot groups means that it's impossible to visit any city or town in the country without the potential for artillery fire or bombings. The drone of war is a constant in this country, where millions have been uprooted and generations' of people have suffered irreparable loss and damage to their once-normal lives.
One alternative is nearby Jordan, where ten percent of the population is comprised of Syrian refugees. The country has been incredibly accommodating, although lack of space means that more refugee camps are being set up along the border, so Syrians can no longer become part of the cities and towns in Jordan. With a similar language, it's easier for Syrians to reintegrate here compared to elsewhere, and travellers may find some cultural similarities between the countries. Be careful not to go near the border towns, however, where there is still the potential for stray mortars and fire.
Turkey
Although it's difficult to estimate official numbers of Syrian refugees who have escaped over the border to neighbouring Turkey to seek asylum, the current number is thought to be somewhere around 1.6 million. Government sponsored refugee camps are almost like entire cities in these areas; huge and at maximum capacity. Recently problems have been arising between Syrians and the border guards, and travellers would be better off to avoid the entire area for the time being – as it's unforeseeable as to when this situation may be resolved, if ever.
Although those affected by civil unrest have taken up huge amounts of government spending over the past few years, there are few notable changes in the rest of the country – particularly in the capital and popular resort towns, which tourists are still flocking to for its history and abundance of things to do. Make sure you try out a traditional Turkish bath and visit the markets selling Turkish delight before you leave!
Liberia
The Ebola outbreak has caused a serious health crisis in several African cities, but Liberia – with its history of poverty and unrest – is one place where travellers may face serious risks. Not only this – but travellers will struggle even reaching the area, as borders have closed and airlines have cut themselves off from the region. The health problems pose even more instability for this inherently problematic area of West Africa.
The Gambia nearby is one alternative option, and the city of Banjul is a particular spot favoured by travellers for its rich nature, natural parks and exotic wildlife.
Gaza photo by Amir Farshad Ebrahimi. License: CC BY-SA 2.0.