How to Use Packing Cubes for Your Next Hostel Holiday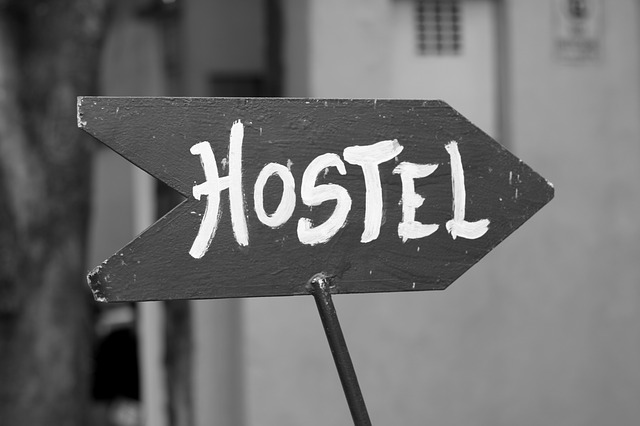 There is usually a negative stigma against the notion of staying at a hostel – whether it's from horror movies like Hostel, or simple horror stories from fellow travelers… They don't always get the best reputation. But people cannot be more wrong. Staying at a hostel serves as one of the most memorable, amusing experiences you could possibly have, specifically if you're traveling around. Whether you're backpacking around the world, working as a digital nomad, or simply embarking on a weekend trip – staying at a hostel is an unforgettable experience.
There are a handful of hostels, and they all differ in terms of sizes, decoration, cleanliness and comfort. There are the downright terrible, bug-infested hostels where you can just smell the alcohol from miles away, and then there are the really beautiful budget-friendly ones. My tip for you is to always try to book in advance, to secure a good deal at a reasonable hostel.
Staying at a hostel is a great way to meet people, explore the city, and save money. How else will you be traveling around the world? In this article I will talk about the advantages of staying with other travelers and how pack your bags when you're not going to a hotel concept.
How and What to Pack
Just a heads-up, staying at a hostel will be crammed. More often than not, you will be sharing your room with at least three other people (to up to 20 people). Of course, you can be lucky and get your own private room – but where's the fun in that?!
So now that we have this point of the way, you need to keep space in mind. No one wants someone coming into their room with two huge luggage bags and taking up all the space in an already small, tiny room. You need to pack light and smart.
Use Packing Cubes
Packing cubes are practically God-sent. They are small little containers that fit perfectly in your bag and fit in a lot more items. You have the advantage of fitting in two times more the amount of times, they're organized and they're not left all wrinkly. You could use them to organize different outfits, organize your laundry on the go, or simply divide your clothes into categories. They will make traveling with a backpack or small bag a breeze. Of course, with the plethora of packing cubes options, it might be hard to choose the best packing cubes, but don't fret! A little research and you're good.
Essential things to take
The eternal travel question: what in the world should I pack?! How will I fit everything I need? What do I need?!
Well, here are some thing you simply cannot stay at a hostel without:
Earplugs. Trust us, without earplugs you will find yourself regretting the day you ever chose a hostel. It will either be the people making noise outside, the guy in the upper bunk bed snoring, or the super drunk girl who decided to call her boyfriend at 3 a.m. Take your earplugs!
Get your own toiletries. Get your deodorant, contact lenses, hairbrush….etc. Whatever you normally use at home, bring it with you.
Bring your own towel. Hostels will usually have towels to rent, but it's just safer to bring you own.
Get flip flops…Sharing a shower with 20+ other people isn't usually the best option in the world, so get your flip flops with you.
Get a padlock. You don't want to spend the entirety of your trip worrying about whether your belongings are safe or not, do you?
Get an adapter. You will need it when you're back to your room and you need to charge your phone, camera, laptop and your portable charger…Trust us!
Why stay at a hostel?
You mean, why wouldn't you stay at the hostel?
The People You Meet
Granted, the best part of staying at a hostel is the people you meet. God, the stories you will come back home with! From a guy who just got left at the altar, an 80 year old woman who decided to backpack around the world, the funny, the weird, and the downright crazy. You will meet people from all different cultures of the world, opening your eyes to things you might have never imagined.
And who would complain about getting in a room of 3+ people, all ready to get to know you, and all ready to explore the city together? If you're traveling alone, this is the greatest way of making friends.
Are you a party animal?
If you're a party animal, chances are, you will be meeting a lot of like-minded people ready to party the night away, go on pub crawls hosted by the hostels or stay up all night socializing and drinking.
You Save Money
There is no doubt that hostels definitely help you save money that you can spend on your experiences, or more travel. The more people you stay with in the room, the less money you spend. And of course, the advantages of saving money are endless.
Breakfast and Kitchen
Most hostels come with breakfast, so you don't have to worry about that and a lot of them even come with fully equipped kitchens that you can use to your advantage. Of course, don't expect to be cooking a five-course meal, but hey, better than spending money on unnecessary food?
Security
Hostels are surprisingly very safe, and no matter how "lenient" you think they are, they actually have several safety precautions. There are staff on-hand 24 hours a day, lockers to place your belongings in, and some even have safe compartments under your bed with your own lock. A lot of hostels in the major cities also don't allow strangers in without an I.D so that adds a little bit more to the safety, as well,
The experiences
Each hostel offers a completely unique experience from the other, and you're bound to go back home with a plethora of stories to keep your friends entertained for a lifetime!
They feel like home
Every hostel I've been to has always felt like home. They're cozy, everyone is friendly, and everyone is there for each other.
Tips
Always research the destination you're going to before arriving. There are a lot of resources that can help you read about the top attractions or give tips about destinations.
Don't close the windows, or turn off the A/C. You will need the air to breathe when you're crammed with a few other people in a room.
Don't bring plastic bags. They're inconvenient and make a lot of noise.
Always check for bed bugs.
Staying at a hostel is a completely different experience from staying at a hotel, and if you want to compromise a little bit of the fancy hotel experience for a more genuine one, then by all means stay at one. Make new friends, learn new things, and experience the city in a completely different way!
Would you like to receive similar articles by email?