Our Ideas for Unusual Accommodation for a Romantic Weekend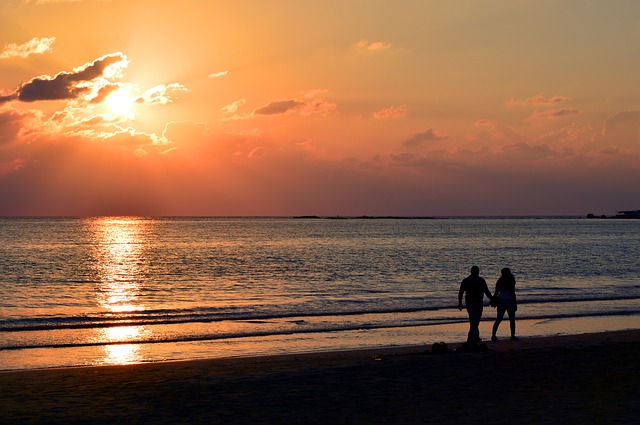 Are you thinking of going on a vacation with your loved one? This is the time when you get to bond and make up for the time that you have not spent together probably because you have been busy at work, school or caught up in other responsibilities. It is the perfect moment to show your better half how much you love them and they mean a lot to you. You need to make unforgettable memories together in a quiet and relaxed place.
If you are looking for a unique and unusual way to stay for a romantic weekend, you came to the right place. There are lots of options for you and with platforms such as Dealchecker; your search gets easier and more manageable. They have made it their job to compare the prices offered by hundreds of travel agents to get you the best deals and cheap holidays so you can save money and enjoy your getaway without breaking the bank. Here are the top choices for you.
A night in an igloo
Forget the usual fancy hotels or camp tents. An igloo is the real deal. The shelter, which is mainly made of snow, is the best place to try new things and stay at a place without distractions. The goal of the getaway is so to get closer and spend much time focusing on each other, and an igloo will offer you just that. Ensure you have enough foods, drinks, and clothes to cover up.
A night perched at the top of a tree
It is time to unwind and spend a night at a tree-house in your favorite destination. This is like a dream come true. It gets even better if you go to a swaying treehouse. It is a great way to awake your imaginations, forget everything else that you left behind and focus entirely on the person close next to you. It is also a thoughtful place to propose to your partner or select the idea for your honeymoon.
A night in a transparent bubble, under the stars
If you are an outdoor fanatic, this is the thing for you. Imagine spending a night gazing at the star naming them and making wishes. Transparent bubbles will give you glamping experienced. It comes with low beds, and if you wish, you can get blankets to cuddle up through the night as you gaze at the stars. Adding champagne along your dinner box makes things even more magical.
The cabin on the water
When you think of a cabin on the water, the words that come to your mind are relaxed, cozy, quiet, and cute. This is the perfect description of the place you would wish a romantic weekend with your partner. The great innovation gives you a peaceful moment in isolation. The cabins have everything you need, including showers and all you got to do is relax and enjoy the moment.
A night in a barge/hotel boat
The prospect of spending an evening is a barge or hotel boat is always unusual and exotic. You can rent the barge of your dreams and have a candlelit dinner to add life to a romantic moment. You will have a range of food and drink options not to mention that you will have people answering to whichever order you make. You can cruise to whichever destination you wish, and at that moment, all you want is for time to come to a standstill and that the feeling never comes to an end.
These are the top five unusual yet fun ways to spend that weekend getaway with your sweetheart rest assured that it would be worth every minute spent together.
Would you like to receive similar articles by email?