Hints on Planning the Flawless Road Trip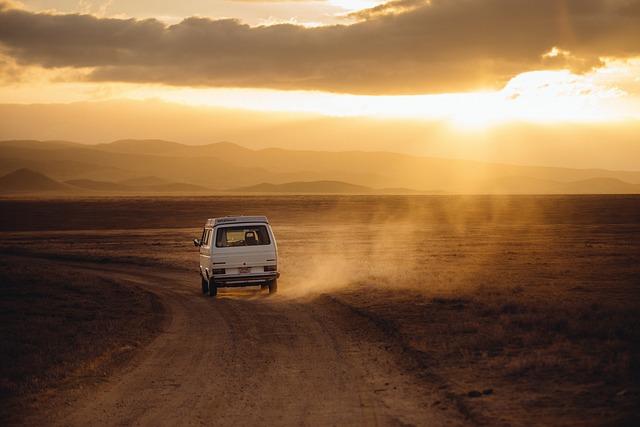 If you have ever planned a road trip before, you definitely know how exhausting and annoying it can be. However, it helps you concentrate on the most important things you need to do before you hit the road. You should make notes of everything that might make this entire venture more interesting and flawless. Taking into consideration all the possible problems, obstacles and expenses, you won't find yourself in an unexpected or hopeless situation. Here are some most effective ideas for planning a road trip.
Safety doesn't happen by accident
There are many things that could possibly go wrong, such as weather that starts worsening, terrible accidents, road reconstructions or bridges being out. A famous English proverb says: "More haste, less speed", which means that if you try to overcome something too quickly, you will make more mistakes. In situations like these, you should slow things down because even the tiniest lack of attention can result in a complete disaster.
Before you hit the road, you have to take into consideration all the expenses of the trip. Although the road trip is less expensive than travelling by bus or plane, there are some hidden costs that will certainly appear. That's why you need to count the total sum up, including the expenses of your accommodation, fuel, food and drinks and so on. Preparing food at home and bringing it with you could be healthier and cheaper. In the end, you should bring more money than you could possibly spend. Just imagine what would happen if your car stopped in the middle of nowhere. For some unexpected situations could always happen, you should have a solid budget on all occasions.
Prepare and prevent, don't repair and repent
The first thing you should do, even before you start planning your road trip, is to make sure that your vehicle is in an excellent condition. Take care of the preventive maintenance of your car, because during it, possible malfunctions could be detected and eliminated. You should check the vital functions of your car, for example, you need to inspect the brakes and the fluids. Make sure that you have a spare tire in your trunk, as well as the appropriate tools for its changing. You should check your tires since the flat ones have always been one of the most common causes of car accidents. If your tires need to be replaced, you have to do that immediately. One of the easiest ways to find the tires you want for even a lower price, is to get them online. There are many reasons why your vehicle has to be completely healthy. Most importantly, as a driver, you are responsible for your passengers' safety. Lives of your dear ones depend on you. Secondly, it is well known that a car in a perfect condition uses less fuel. Also, there is one more thing you should do, and that is to fill up your car before you leave. This will save you money, since you know the prices of the fuel in the nearby gas stations.
Another important thing you should do is to inform yourself about a bunch of things, ranging from the route you want to choose to the weather forecast. No matter how ridiculous it might seem to you, gathering certain pieces of information will help you make the trip easier for both you and your travel companions. You should buy several maps and mark the route you have chosen, so that you can easily find it later. Also, many sites and applications for your notepads or smart phones are highly recommended. According to the information you type in, these applications will show you all the possible roads, as well as many restaurants and gas stations, where you can stop by and rest. GPS services are also a great solution for you. However, you should always trust your senses most. So if you see that something is wrong, or if the road suggested by GPS seems longer, you should avoid it and head in the direction you want.
Finally, when all these monotonous topics are covered, there is one more thing left to do. You need to make your road trip unique, amusing and unforgettable. Bring dozens of mix CDs, listen to music, read books, play video games when making pauses and visit the most popular attractions. Roads are open and long, and the time you spend travelling needs to be creatively organized. Get rid of stress and tension, choose perfect travel companions and enjoy!
Would you like to receive similar articles by email?