Your Guide to Renting a Gatlinburg Cabin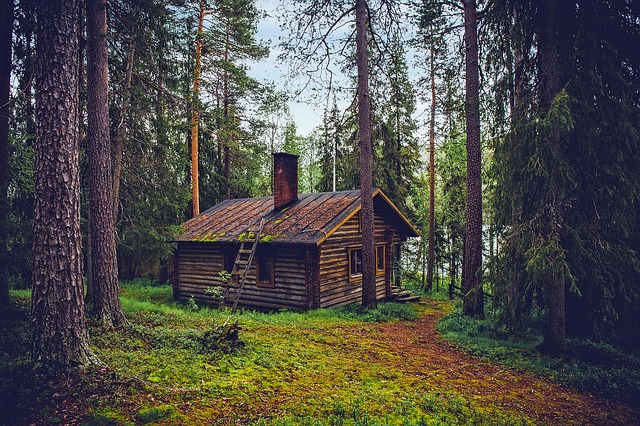 The Gatlinburg area is one of the top destinations for tourists in the United States. Located in East Tennessee, Gatlinburg is close to the similarly popular town of Pigeon Forge. This area is near the Great Smoky Mountains National Park, which is the most visited national parks in the country.
Along with the park and the wildlife the area is known for, there are quite a few other reasons people love Gatlinburg and all that surrounds it.
There are amusement parks like Dollywood, the weather is mild, there are shopping and artisan communities, and there's entertainment like the Smoky Mountain Opry show and other dinner theater.
While there are resorts and hotels, a lot of people opt to instead rent a cabin in Gatlinburg, and if that's what you're considering, what should you know?
The Pros and Cons of a Cabin Rental
Renting a cabin gives you a true mountain experience in a way you might not feel you get at a hotel or resort, but there are possible downsides to weigh as well. There's no real "right" way to stay in the Smoky Mountains, and it's all about your preferences.
A few pros of renting a Gatlinburg cabin include:
You have space to spread out, so it can be a good option for big or extended families, or friends traveling together.
Many Gatlinburg cabins have beautiful views because they're a bit away from town.
You can cook your meals and save money.
There's a sense of peaceful relaxation that comes with a cabin.
The cons to make sure you're aware of include:
You're likely going to be a few miles from town at least, which is how cabins have such nice views.
If you want room service or a quick snack, you're not going to get hotel service.
Cabin rentals can be more expensive than a hotel or resort.
Luxury Amenities
Some of the cabin rentals you'll see in the Smoky Mountains are somewhat simple or even rustic.
Others are luxurious, and if you're willing to pay the price, luxury features can include indoor or outdoor pools, hot tubs, spacious decks, and game rooms.
Some cabins are part of communities so amenities may be shared, but you get some of the benefits of a resort while still getting to be in a cozy cabin.
Other amenities you might want to look at include a firepit and a theater room, both of which are popular among Gatlinburg renters.
How to Get a Good Deal
If you want a nice cabin, but you don't want to pay the highest prices, there are some tips to keep in mind:
Summer is a busy time in both Gatlinburg and Pigeon Forge since the weather's nice and school's out, so cabin rentals are going to be most expensive during this time and also in fall when people go to see the leaves change. Some of the cheapest times include September when school is back in but the leaves haven't started changing, as well as March and April.
If you're willing to drive a little further from central Gatlinburg, you may find better deals and also larger cabins.
If you skip a cabin rental agency and go directly to the owner, you may save money since the owner doesn't have to pay their own fees to the rental company.
Ask cabin rental companies or owners if they have any special deals, and they might just be willing to offer something. For example, a lot of rental companies will say if you rent five nights, you'll get the sixth free or something like that. Never hurts to ask and they'd rather have cabins filled than not.
Other Things to Think About
There are some other things to think about when you're renting. A big one is determining the road conditions to reach the cabin, how steep the driveway is, and whether the driveway is paved or gravel. If you don't have a four-wheel-drive vehicle, you may not be able to access all the cabins in the Gatlinburg area.
Also, what if there's inclement weather? For example, if there's a lot of snow in the area and you can't reach the cabin, what options are available to you?
You should look at a map and figure out where the closest grocery store is, and ask about privacy. Finally, some cabins may appear to be secluded in their listing, but when you get there, you may have other cabins all around you, so verify.
Would you like to receive similar articles by email?