Family Vacations in Europe – The Perfect Blend of Travelling and Fun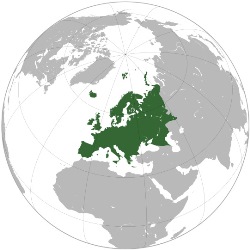 Family tours can be costly, and Europe is no exception. The good news is that there are several avenues for finding economical tour packages that allow you to enjoy the magnificent continent of Europe within your budget.
Timing
To begin with, timing is of immense importance when you are looking for holiday packages. It is understood that the holidays and summers are the peak seasons for all travel companies and that is why travel and accommodation rates will be at their highest. That is why you should opt to travel off-season, somewhere between October and April to avail lower rates.
Book Your Own Tickets
To save money on flights, try to book open-jaw tickets. Not only are they affordable as compared to round-trip tickets, but they also provide you the convenience of boarding a flight from the city you are in instead of going back to your primary location.
Choose Cheap Accommodation
Europe is flooded with natural and recreational sites, and that is why you do not necessarily require a 5-star hotel to enjoy your trip. Nowadays, it is easy to find rates of different hotels online and you can choose the one that fits your budget easily.
Affordable Dining
To save money on dining, you should eat at restaurants where the local people eat. There are good restaurants for tourists, but these tend to be over priced. Moreover, if the menu is not in English, you can easily be tricked.
Use Public Transport
You can get public transportation passes from the airport itself on landing. These passes can allow you to travel extensively without paying a lot of money. So, stick to the public transport system instead of renting a car.
Travel to Other Cities via Rail
Eurail, Europe's railway network, has trains in all countries on the continent, and travelling in them will cost you less than an airline ticket combined with taxi fare. So even if you are getting discounted flights, a train ride will still be a cheaper option.
Activities to do in Europe
Now that you have planned an economic journey, let us discuss why family activity holidays in Europe are such an attraction. To start off, you can visit the Louvre museum in Paris. This is a great option because people under the age of 26 can enter in for free! And if you happen to be there on the first Sunday of the month, the whole family gets a free entrance regardless of age.
The same goes for the Prado and Museo Nacional Centro de Arte Reina Sofia in Madrid as they also offer free entry at different days of the week. Another group activity that you can do in Europe without spending anything is attending church services.
Even if you are not religious, churches in Europe serve as great tourist attractions owing to their historical significance and architectural impressiveness. If you are in London, go to the Tower of London at exactly 11:45 AM where you can get permission to attend services at the St.Peter's Ad Vincula. Finally, you can also visit the Church of Our Lady that features Michelangelo's breathtaking "Madonna and Child".
Conclusion
Even if you are running on a budget, you can still take your family on an once-in-a-lifetime tour of Europe and come back home without worrying about the finances.