Explore Different Wildlife Species at Wildlife Sanctuaries and National Parks in India
India is noted for its existence of huge array of wildlife organisms. Proffering plenty of opportunities for the true wildlife adherent, wildlife sanctuaries and national parks of India are the best way to come close to distinct species of creatures including tigers, leopards, bears, rhinoceroses, wild cat, snakes, deer, pythons and many more. Moreover, wildlife photographer wishes get fulfilled at these places, they get the ultimate depictions and that feeling is unrivaled. If anyone hasn't experienced the real wilderness of jungle, then according to me he/she has missed something really amazing such as famous wildlife sanctuaries where they can witness scores of different species roving openly in the park.
Let me brief about a few renowned creatures that have enticed the drifters from wide and far.
Indian Lion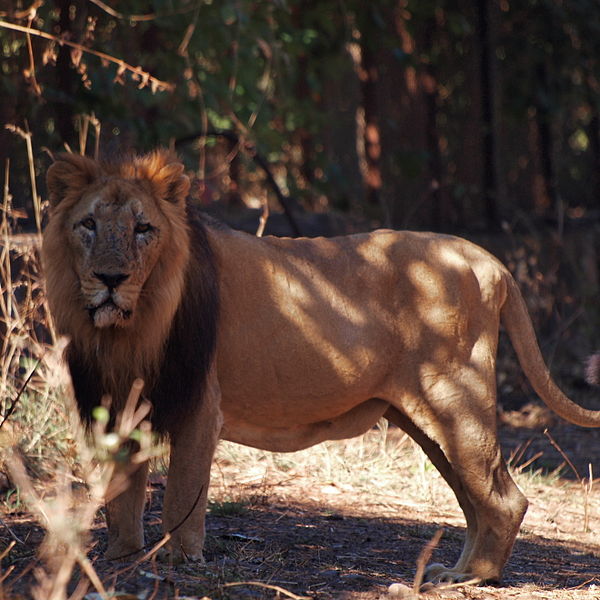 Photo by Shanth.
The presence of Indian lion is reflected in abundance in Gir National Park, placed in western part of India, about 20 miles from Junagadh. Also hailed as "Asiatic lions" or "king of jungle", around 411 lions were totted up in April 2010, and 52 species have been raised since 2005. Generally, Persian lions are smaller than the African lions. Adult females weigh 240 lb to 260 lb; whereas male lions weigh 350 to 420 lb and the height of both of them in records is 2.5 to 2.9 m. They prefer to live on grasslands among the emerald greenery and deciduous forests.
Indian Leopard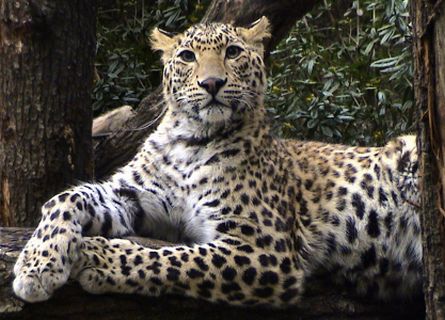 Photo by Bhagya Mani.
Renowned for mounting on the trees, Indian leopards are found in large amount in several national parks of India. They easily adapt themselves to any state of affairs, if proper nourishment and shelter is given to them. Leopard looks like a jaguar, has black marks on the body, blonde to yellow color, around 60 kg weight, which is found in male, while females weigh around 40 kg and the tail reaches 24 to 43 inches. Some of the famous national parks where travelers can spot Indian leopards are Ranthambore National Park, Corbett Tiger Reserve, Bandhavgarh National Park, Kanha National Park and Sariska Tiger Reserve.
Indian Elephant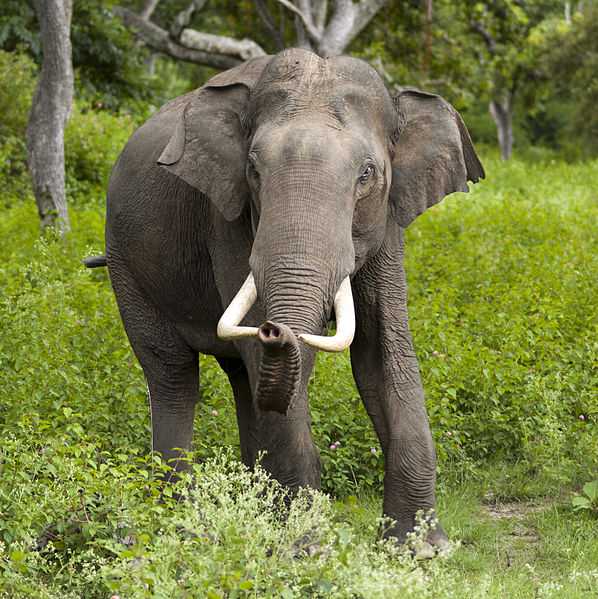 Photo by Yathin S. Krishnappa.
Indian Elephants measure around 2-3.5 m in height and weigh between 2,000 and 5,000 kg. These animals are generally smaller in size than African elephants. The skin color of Indian elephants varies from dark grey to brown, and there are pink patches on the forehead, the ears, and the base of the trunk as well as on the chest. It was in year 1985, when Bardia National Park's officials spotted two large elephant bulls, which were named as Raja Gaj and Kanchha. They used to wander in the premises together and also made visits to the female elephants. The largest Indian elephant, Raja Gaj, was 3.43 meters in height.
Indian Rhinoceros
Photo by Krish Dulal.
Famous for its single black horn on nose measuring between 8 and 25 inches, Indian rhinoceroses are found in good quantity in Kaziranga national park, positioned in the Golaghat and Nagaon districts of assam. They are good swimmer and gifted with a superb sagacity of hearing and stinking. Unfortunately, have poor vision. The other destinations for encountering Indian rhinoceroses are Jaldapara National Park, Manas National Park and Pobitara Wildlife Sanctuary.
Would you like to receive similar articles by email?