Make Everlasting Memories On Your Vacation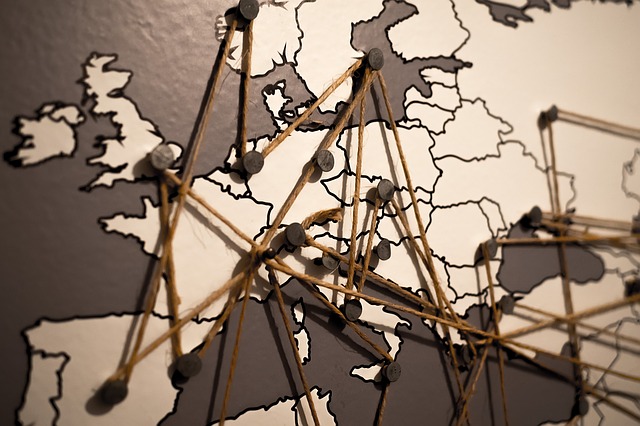 Vacations leave with you memories to relish in for a lifetime, loads of stories to share with your friends and experience to last forever. Vacations are the best way to create new memories with family and also helps you bond. Breaking the 9-5 job cycle and giving yourself some "me" time or nice family time. Instead of just seeing a new place you can make it a memorable experience to last a lifetime with all the magical details. While planning your next vacation keep these small tips in mind and make your trip a memorable one.
Plan
Choosing the destination is the first and most important step which will also involve some brainstorming regarding how you will travel, your bedding place, the place you would want to see, mode of conveyance you'll choose and so on. If you have done a thorough research on all these points your trip will be a lot easier. You can choose to visit your ancestral place, if you are going on a family trip as it will give you a lot of teachable moments, lessons on heritage and you can take pride in where you come from as a family. Whatever you choose, make sure to listen to your heart.
Avoid Peak Season
During the peak season all tourist places are packed and you don't get to enjoy it to the fullest. Also, everything is expensive, more than usual and probably of low quality. It will leave a negative impact of the place on your minds. Planning a vacation during the off season is the best option as you'll have the city at a more leisurely pace to revel in. For example, summer marks the peak in the bay areas like San Francisco so September-October is the best time to leave your heart in San Francisco.
Don't Forget To Take A Tour
Tours can be the best part of your trip as not only they will give you an overview of the entire place covering all the iconic destinations and landmarks but these tours are very informative as well. You will be told all those tidbits from a local tour guide which you might miss otherwise. All this firsthand information comes really handy while re-telling your trip tales to friends.
Explore
Make sure you explore every nook and corner of the place you are traveling to. You can choose to take a walking tour and visit not so touristy places and markets in the city. Check for some not so famous places apart from the top 5 tourist places. Visit the unexplored places to make your trip more interesting and exciting. Travel like a local to make the best of your vacation. A word of caution – carry some wipes preferably tea tree oil wipes, if you are traveling to some hot and humid place. Chances of contacting fungal infections is high there, these wipes will help you stay clear of the infections.
Mingle With Locals, Make New Friends
Vacations are much more than seeing the castles and caves of the place you are visiting. The real essence of a vacation is living the heritage and culture of the place you are visiting and what will be better than interacting with a local to experience the heritage of the place. You might make new friends too, while you are in a new city. This will definitely give you a lot of new unforgettable memories. You can also give a shot to learning the language of that place, it can be a great experience.
Click Loads Of Pictures
Since the advent of smartphones selfies have become a thing. Do yourself a favor and carry a camera to capture those special memories and make them magical. These will stay with you a lifetime and you can relive your vacations whenever you want.
Bring Keepsakes
Souvenirs are a great way to create an unforgettable experience. You can make a game out of it and preserve small keepsakes from all the places you visit in a time capsule. This is also a great way to leave a legacy behind in addition to creating something memorable.
Try New Things
Ask yourself, when was the last time you did something for the first time? Vacations are a great time to try new things. New adventures are waiting for you. It's not about striking out names from you places and things to see list. It's more about trying new things. It can be as small as trying the special cuisine of that place for an adventurous sport like mountain biking, skydiving, hiking etc.
Follow these simple life hacks and create an unforgettable vacation to cherish a lifetime.