Going to an Event Makes for a Great Holiday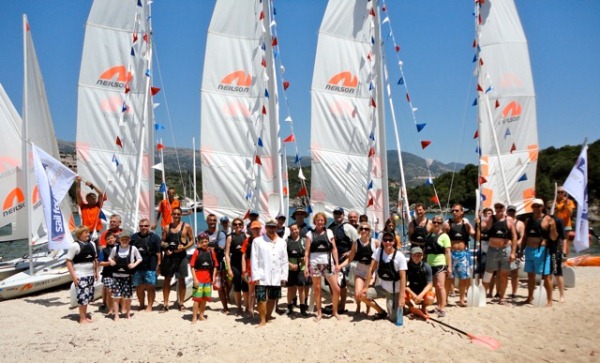 Seeing something of another country can be a great holiday. But if there is an event to go to such as a concert or a sporting fixture, that can make the heart of the holiday and be a way of getting to know what makes that country tick.
What do we want from a holiday?
Often people say they want a holiday to rest, relax and do nothing. They want to lie on the beach or by a pool and read but getting up and doing things can be just as relaxing and let us recharge our batteries. Sightseeing, looking at a city's architecture, exploring the old parts of a town, visiting museums can be part of a great holiday. Likewise walking along lakes or up mountains; cycling along quiet roads or forest tracks or learning a new activity such as surfing or kayaking are all excellent activities to form part of a holiday. Sometimes it feels good to have an event which is the focus of a holiday; something to look forward to before the holiday starts and also in the early days of the holiday, before the Big Event itself.
What kind of events to go to
There are so many festivals and sporting events going on round the world, it can be difficult to know where to start. There are music events from classical concerts to international rock stars. Verona boasts its famous opera season, while Venice, just up the road, has its February festival when it seems everyone dons a mask and goes to the ball. There are sporting fixtures which vary from small matches between two local towns, to international events where country meets country in televised finals. In the United States there are baseball, ice hockey and football matches which attract huge audiences. For something that happens once a year, try the Outback Bowl event, a New Year's Day college football bowl played in Florida. At half time there are concert, jazz and marching bands which perform in front of an audience of 65,000. Tickets may need to be bought in advance.
Many cities and towns have a whole year of festivals, from serious to quirky, including literary, dance, food and jazz. Anything that someone enjoys can be made into a festival. There are firework displays to start and end some festivals, there are son et lumiere presentations set against the back drop of ancient castles. If there isn't time to stay for a whole festival, what about a parade? In the Austrian and Swiss Alps, cattle are decorated and paraded, bells clanging through the village, before being led up to the higher pastures for the summer. In New York there seem to be parades almost every month: St Patrick's Day, Columbus Day, Chinese New Year and Puerto Rican Day. The list goes on. How thrilling to be at one of these events. Preparation is key; find out what is happening and be organised. Get maps, timetables and tickets if needed. When your next holiday is being planned, remember to pack a calendar of local events and maybe those concert tickets or Outback Bowl tickets.
Have a great time. Check what is happening, choose what you want to see, read up about it and get into the mood. It will be fantastic.