Enjoy Luxury on a Log Cabin Holiday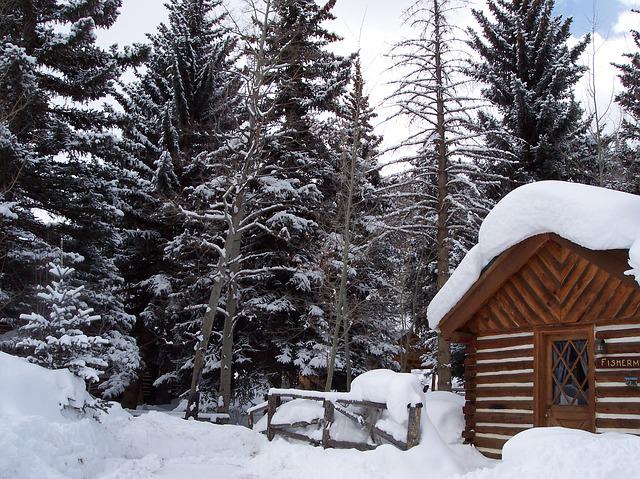 When people are hastily circling locations on a map in search of their next holiday destination; it's often the same usual suspects. The selection process has become a little bit too by the numbers for my liking. For many people, vacations are all about sun, sand and sangria. But it doesn't have to be that way. This year, why not try enjoying something a little more unconventional, but totally luxurious?
Log cabin holidays are without doubt the perfect way to spend time as a couple, a family or even by yourself. The truth is, they're an emotional journey filled with adventure and romance. If you're willing to buck the trend for your next vacation, you won't regret choosing a log cabin retreat. Here's why:
Beat the Chill
Perhaps the best reason for choosing a luxury log cabin holiday is to escape the haunting chill of the winter. While the mundane drive to work being blighted by the weather can be depressing, there are fewer satisfying sights than log cabins in the snow.
Choosing to elope to a less miserable location is without a doubt the most effective way to beat the winter blues. Picture yourself warming up by a real wood fire, while the snowflakes drop delicately outside.
The fact is, the setting of a winter cottage draped with snow is one of the most relaxing experiences you can ever imagine.
Free Yourself
Unlike most package holidays; with log cabin retreats, you're usually left to your own devices. Self-catering gets kind of a bad rap. It's often associated with cheap retreats designed to keep the kids occupied while the adults are rolling their eyes. This is different; not boring.
With a log cabin holiday, you can enjoy total freedom to explore in your own time. And believe me, there's plenty to see and do. Whether you're a keen hiker or an avid skier, you'll never find yourself with a lack of activities. There's an abundance of places to explore, depending on your location.
Enjoy an unprecedented liberation. Even the simple pleasures like cooking your own food are often taken for granted on regular vacations. Hey, if hunting and foraging for yourself sounds like your kind of deal, there's plenty of that to be getting on with too.
Total Escapism
The reality is that people spend so much money on vacationing for one simple reason. They want to escape the pressures of their daily lives and free their minds from worry and anxiety. Holidays should be about relaxing, first and foremost.
Of course, you also want to step outside of your usual realm and experience something totally different to your standard fare. Spending a weekend (or more) in a log cabin provides all of that in abundance.
There aren't many holidays that offer the same kind of luxury. Cabins are equally equipped with the highest grade of our creature comforts. That means you can just forget all of your worries and focus on enjoying complete peace of mind. All the while on a stunning backdrop. You can't find a better reason than that, if you ask me.
Would you like to receive similar articles by email?