Eco-Vacations for Socially Conscious Adventurers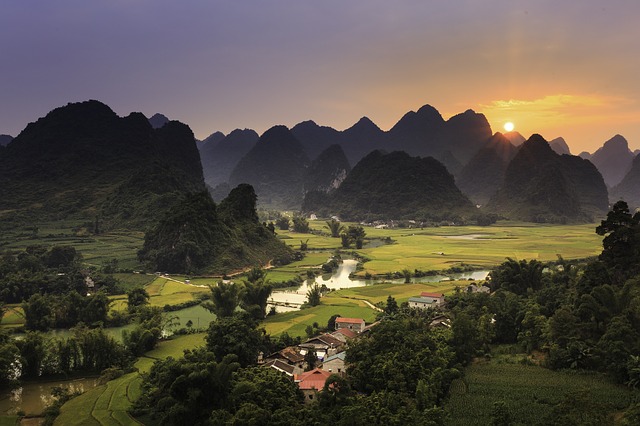 From the carbon footprint of air travel to the problems of increased pollution in common tourist destinations, taking a vacation can have a dramatic, and sometimes negative, impact on the environment. But does it have to?
The International Ecotourism Society defines ecotourism as "responsible travel to natural areas that conserves the environment and improves the well-being of local people." In other words, you are responsible for creating a positive impact on the communities you visit and leaving a place better than how you found it.
If you're on board with these principles of sustainable travel, consider taking an eco-vacation if you haven't had the chance. Ecotourism supports local conservation efforts and local participation in decision-making, acting sensitively toward local cultures and biodiversity, and offering educational aspects for both local communities and travelers. "Local" and "respect" are the keywords here.
"The best eco-tourism trips start with an honest inventory: how much time and money you can spend, what impact you hope to have, and whether you like sleeping under the stars or under 400-thread-count sheets," says Doug Cutchins, coauthor of Volunteer Vacations. "Knowing yourself is key to designing a meaningful trip."
Traveling isn't cheap, but ecotourists view the costs as an investment in local conservation efforts. Some of the more popular ecotourism destinations include Norway, Costa Rica and the Galapagos because they have an abundance of protected natural land that is ripe for responsible vacationers.
An ecotourism volunteer trip adds purpose and dimension to your vacation. Participants typically trade work for the satisfaction of helping the planet and seeing a beautiful place. Here are a few ideas for the socially conscious traveller.
Peace Corps
In 1961, John F. Kennedy started to Peace Corps to give young people an opportunity to live abroad and "promote peace and friendship … under conditions of hardship." Since then, more than 220,000 Americans have served communities in over 140 countries across the world.
You don't have to volunteer for 2 or more years to be part of the Peace Corps experience. There are opportunities to participate in short-term volunteer vacations that are in line with current Peace Corps initiatives.
For example, A Taste of Peace Corps offers an 9-day spring break study abroad program for students. College students in the U.S. frequently take advantage of these trips. Knowing nothing about Peace Corps, Arizona State University student Clarice Bayne decided to join a Peace Corps program in the Dominican Republic because she was drawn to helping build a sustainable infrastructure in a developing country. Along with 22 other ASU students, she went on the excursion that lasted a little over a week and is currently working on a B.A. in Sustainability.
Another group, Discover Corps, partners with the National Peace Corps Association in a program called Next Step Travel Vacations that gives people an opportunity to try their hand at volunteering. You don't need to leave your whole life behind because it's a volunteer vacation.
Destination Diving
Pack your bags and scuba gear and head to the Caribbean. Twenty years ago, Jacques Cousteau's brother, Jean-Michel, and his team partnered with a resort in Fiji to bring eco-friendly services and sustainable living education to children and adults around the world. He wanted to share the beauty and fragility of the coral reefs with people who share the same views on the preservation of our precious ecosystems. People are visiting these places anyway as global tourism continues to be big business.
A scuba diving vacation exposes one to a world not often seen — one from underwater. Many dive resorts offer onsite certification but it's better to learn how to scuba dive before heading out on your next adventure. There are many reasons why enrolling in a PADI beginner diving course is beneficial. You won't know if you'll like it until you try.
Friendly Farming
If staying on land is more your cup of tea, conservation efforts focusing on farming are becoming more popular as more and more people are paying attention to and caring about where their food comes from.
Founded in England in 1971, the World Wide Organization of Organic Farmers gives volunteers a chance to apply to work on organic farms throughout the world where they learn agricultural techniques while living and working on a farm.
You don't have to visit an exoctic location to make a difference in the world. Even small steps matter, such as taking public transportation while traveling and choosing a green hotel. Traveling sustainably is on the rise among all age groups, according to Booking.com. They found that travelers were three times as likely to stay in a green accomodations in 2015 than 2014. If your intention is to reduce your environmental impact while traveling on vacation, there are plenty of opportunities out there.