Discover Some of the Best Motorcycle Roads in the US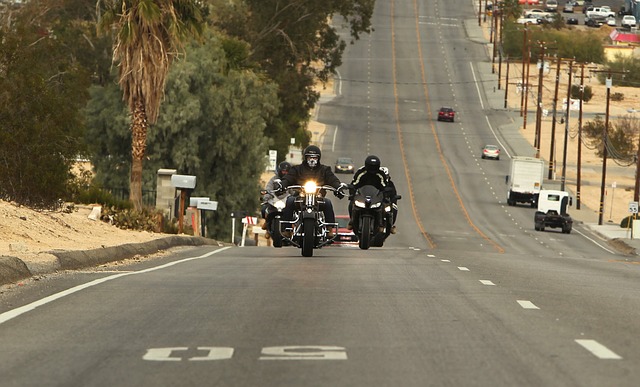 Everyone has their favorite mode of travel, and it mostly depends on what kind of a person you are. Planes are fine when all you want is to get to a beach somewhere as quickly as possible, but for some of us, it's more about the journey than the final destination. Bikers in particular like to take in the scenery, feel the road and have a bit of an adventure as they ride. The US is incredibly vast and offers some truly magnificent stretches of road, with breathtaking scenery and the twists and turns that make for an incredibly fun riding experience. If you have a bit of riding experience under your belt, no matter if you are a cruiser aficionado or if you prefer a sports bike, and need excitement in your life, I would suggest you prep your bike and go down these excellent roads. For newer bikers, I'd suggest going with someone, or better yet a group of people, who have been riding for a while, just to keep things on the safe side.
A Few Things to Consider When Preparing for a Long Ride
You need to be well-prepared for long distance trips, and with a motorcycle, there is an additional level of safety that you need to consider. A good, full-face helmet is essential, but the rest of your getup doesn't have to be uncomfortable – there are plenty of good and stylish leather jackets and boots available, and you can always just put on a pair of chaps over your jeans for added protection, without sacrificing comfort. The biker look is a very cool one anyway, so there is no excuse to sacrifice safety by opting not to wear some basic biker gear. Another thing to keep in mind is that you will need to be prepared for emergency situations, different weather conditions, and have enough hydration and food. A decent first aid kit, a rain suit, a few handy tools, some spare clothes, lots of water and some calorie dense snacks will have you covered.
1. San Juan Mountain Skyway, Colorado
The San Juan Mountain Skyway takes you through a national forest, with twists and turns on an excellent road, sometimes climbing fairly high and dropping back down. Some stretches of road don't have guardrails, so a level of caution is advised. There are several towns along the way with a distinct cowboy feel to them – Ridgway was a popular location for cowboy films, so this fact isn't much of a surprise. You can experience tons of history and truly breathtaking scenery as you ride along this route, and you can stop to stretch out and refuel in the charming old mining towns.
2. Going-to-the-Sun Road, Montana
This road cuts through the Glacier National Park and takes you past Lake McDonald and Saint Mary Lake. The lakes and the mountains surrounding the area create a wonderful view that you will want to take in as you slowly ride by. As it is located near the Canadian border, there is lots of snowfall, so it's best to wait until the summer to make this journey. Oh, and I wasn't just being romantic when I said you will be riding slowly – Going-To-The-Sun Road is a home to tons of sharp bends, steep climbs and drops, the likes of which you will encounter in very few other places in the US.
3. Pacific Coast Highway 1, California
Ah, the sunny Californian coast and the shimmering ocean, is there a more tranquil sight in the world? The stretch of road from Monterey to Morro Bay is pure paved perfection, with plenty of great twists, turns, rises and drops in altitude, and excellent weather conditions. The flora and fauna of the surrounding area is varied and very beautiful, and there is a lot of old and charming architecture along the road. All this has led to Highway 1 being continually voted one of the best roads in the US, and it is in fact officially designated as the All American Road. However, its popularity can be somewhat of a double edged sword, as tons of bikers and car drivers flock to it, so it can get a bit crowded at times.
4. Blue Ridge Parkway, Virginia
There is an abundance of national forests in this part of Virginia and crossing into North Carolina, and this road takes you through a few bits of lush vegetation and near the great Smoky Mountains. You can visit some interesting sites, including several sites where big Civil War battles took place, and the Cherokee Indian reservation at the end of the route. The mountain views you get here are hard to match, with a number of overlooks that give you a chance to enjoy the terrain features, and there is plenty of fresh air that will have you feeling more alive than you've ever felt.
5. Old Route 66, Arizona
Of course, no list of great American roads would be complete without the famous Old Route 66, a long stretch of concrete cutting through the Arizona desert. You'll find many tight turns, bends and curves. Between that, the wealth of old structures – including a long abandoned mining town and the solitary Route 66 gas station, which both have an air of spookiness about them – and the unique rock formations, it's safe to say that there isn't a dull moment on this scenic ride. As you would imagine, things can get quite hot out in the desert, so be sure to wear a cooling vest and to soak it up with cold water every chance you get. Staying well-hydrated should also be a priority.
All of these roads have been chosen because of the quality of the ride, great scenery and their popularity amongst riders. This article was meant to be a short and comprehensive list, so I have had to leave out a bunch of great motorcycle roads, so you can feel free to do some additional research or suggest an interesting road that has left a good impression on you down in the comments.