Dealing with Wildlife on the Road when Traveling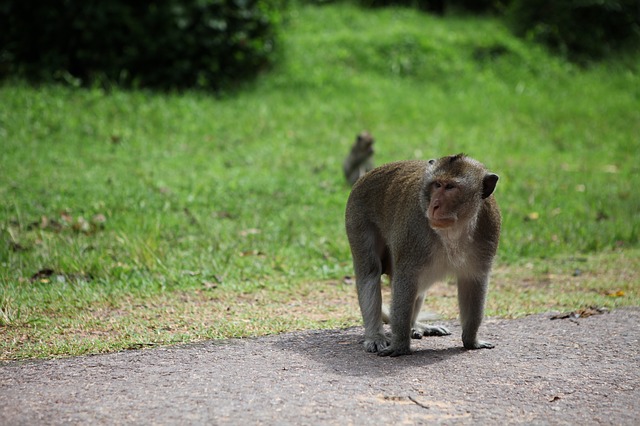 Travelling in Africa allows you to savor the wide variety of geographical features, natural attractions and diversity of wildlife in their natural habitat. The African continent boasts of vast savannah grasslands inhabited by wildlife. Since these grasslands occupy a large area, it is common to have roads within the animal habitats and normal to find wildlife on the road when on a journey.
Most wildlife is very active at night, dusk and at dawn. When you choose to travel at these times, you increase the chances of finding animals walking closer to the roads. In addition, you increase the risk of animal collisions, which may lead to huge costs in terms of vehicle repair, large number of fatalities and lifelong injuries. As a traveler, you need to be aware of the possibility of finding wild animals on your path and have tips on what to do when this happens so that you can take the necessary measures to avoid unwanted consequences.
What do you do when you find wildlife on the road?
Honk the horn to alert the animal or startle it to run away to the other side of the road.
Ensure that your speed is at minimum when you driving across animal-crossing signs since they are a clear indicator of an animal passage or a migratory corridor in the area; low speed allows you sufficient braking time in case you spot an animal on the road.
You should avoid throwing wrappings and offering food to animals since such activities attract the animals closer to the vehicle causing them to hang around longer.
Try to find your way around the animal if honking does not work but take care not to aggravate the animal in any way in case it interprets your moves as an attack and decides to charge at the vehicle.
For your own safety, never come out of the vehicle when within a wildlife habitat.
Avoid swerving at all costs since this may lead to rolling of the vehicle.
Make sure that you plan for unexpected delays that may arise from situations such as road obstruction by large animals. This may mean that you use an alternative route or wait at a safe distance for the road to clear before continuing with your journey. You can call the authorities for help if necessary.
Company makes travelling more enjoyable so ensure you have it. Constant communication is important so make sure your devices have full charge to allow you to communicate constantly with someone you trust in case you need help.
It is necessary for you to get a comprehensive insurance coverage for your motor vehicle at the outset of your journey to ensure compensation in case of the occurrence of an accident. Adequate coverage not only covers damage to the vehicle but also your medical expenses.
Now that you are well aware on what to do when you find an animal on the road, enjoy the cultural diversity and rich wildlife as you traverse the vast geographical expanse that is Africa.