A Day in Singapore – Things to Do and Accomplish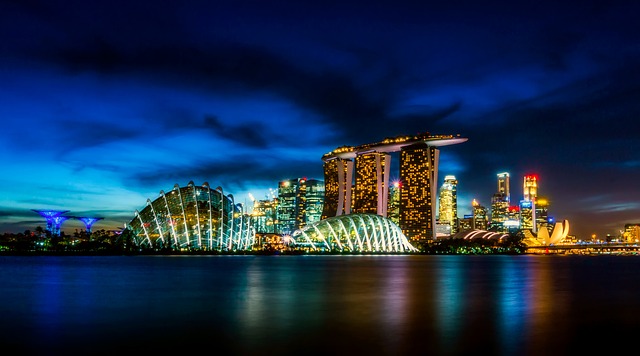 Recently, I had a chance to see Singapore for literally just one day. I can't even say it was a day because I only had a 16-hour waiting period for my next flight. Yes, sixteen hours in the airport is the worst thing that can be handled by a lone traveler. So I decided to make a call to the One Visa people who had helped me get my Employment Pass visa processed.
Not only do the people at Visa Express – EP in Singapore, but they also assist you in all other visa-related services. They suggested a few places for me see in a day in Singapore. I made use of their suggestions and tried to visit the places that were the most interesting to me. Here, I have come up with an article about my one-day experience in Singapore.
At Changi International Airport:
I landed at Changi International Airport at midnight, and I planned to start my one-day trip in the early morning. As the Singapore airports are well-known for their best layovers, I didn't bother booking any hotels. I just rested there for about three hours. If you are ready to pay around 50 bucks, you can get a room at the transit hotel for six hours. I didn't have that much time, as I was not interested in spending much time in the airport itself. I wanted to spend the day usefully, so I started from the airport at 4:50 AM.
MRT Station and Travel:
At the airport, I learned that the first MRT into the city opens up at 5:30 AM. So, I quickly went to one of the luggage services to store my bags. In the airport, you can find these in all the terminals for $8. Then, I got the first train and reached Chinatown at about 6 AM at just $2 for the fare. You also have the option of getting the Singapore Tourist Pass ($8), which will give you an unlimited traveling option on MRTs and buses. I didn't get the pass since I was not aware of this while I was at the airport. After that, I didn't have time to wait in line. It was quite a busy day for me. However, I spent only $2 extra, which was $10 total.
Places I Visited:
It's true that you can see a lot of places in the city within just eight to ten hours! In Chinatown, I decided to take a walking tour and visited the temples of Buddha and Mariamman. Then, I treated my appetite with delicious and cheap food at the Maxwell Food Center. Next, I chose to take a short walk along the Boat Quay. The weather was really hot, and I needed something to cool off, so I chose to visit Marina Bay Sands and the Raffle Hotel. After these, I started my shopping mission, which is my favorite way to pass the time. Orchard Road had a lot of cool shops to visit. Finally, I went to Little India and had a glimpse of India there. I have never been to India, so I had a chance to get to know what India is like.
After all my appetite to see Singapore was fulfilled with this trip, I went to back to the airport to catch my next flight. It was a wonderful day!