One Day in Madrid: How to Use It to the Fullest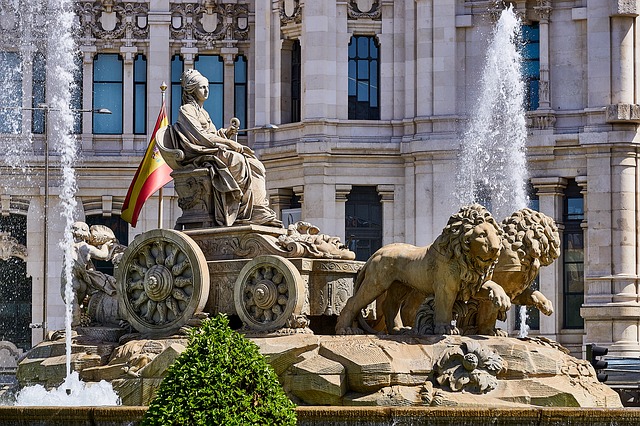 Madrid is such a fascinating city you'll need months to explore it thoroughly. Unfortunately, this works against you when your time there is limited. In case you only have one day in Madrid, you'll need to plan wisely so you can cram in the maximum of experiences into it. This means giving a skip to the majority of museums and focusing on the visual beauties of the city.
Here's how to spend one day in Madrid and enjoy it thoroughly:
Start the Day at Puerta del Sol
If you've been to the Times Square or Piccadilly Circus, you'll have some idea of what to expect from Puerta del Sol. This plaza is one of the most special places in Madrid. Here you can see an exquisite 18th-century clock and some of the most beautiful examples of modern architecture in Madrid. The latter comes from the complete overhaul the plaza undergone in 2009. Today this part of the ancient city center is a magnificent urban hub brimming with life and combining modern and old architecture beautifully.
Puerta del Sol is a great place to start your Madrid exploration because it offers such a refreshing look at the architecture of the city. It's also located very conveniently near other major attractions. Finally, it's also a place to find a truly amazing Spanish breakfast. There are many cafes, but you should definitely try La Mallorquina first. This bakery offers pastries fit for the royalty and coffee that'll be a perfect start to your day.
Visit Prado Museum
One visit you can't miss if you only have one day in Madrid is Prado. You won't be able to see all of it if you want to do anything else during this day, so research the expos beforehand and pick which you want to see most. Madrid is the city of art and Prado Museum is the best place to enjoy its infinite beauty.
After you are done, find Chocolateria San Gines to try incredible hot chocolate with churros.
Stroll Through the City Centre
The perfect way to wrap up your morning is to take one of the free walking tours in Madrid. A guided walk will take you through the most notable sights and give you a short presentation of each. A short and site-packed tour is the best way to go when you have little time. You can take note of the things that you want to see in more detail when you come here next.
Enjoy a Spanish Lunch
After the tour, you'll need to relax and get powered up with delicious foods. Go for traditional Spanish dishes in order to experience as much of the local culture as you can. Casa Lucio is definitely a place to consider. The restaurant is legendary and favored by celebrities, including the King Juan Carlos. If you are looking for something more 'down to earth', consider Momo, La Bola, Taberna Daniela, Casa Ciriaco, La Taberna del Alabardero, or any other of the dozens cafes and restaurants located downtown. Madrid offers hundreds of excellent dining options, so you can just 'follow your gut'.
Relax in Retiro Park
Much like Prado Museum, Retiro Park isn't to be missed even if you have only one day in Madrid. It's also a place of art, but this one is created by Mother Nature and people in equal measures. The park offers plenty of activities to keep you occupied.
Go on a Tapa Crawl
Tapas and beer or wine are the best dinner you can have in Madrid. And most importantly, you should try as many of them as you can fit into your night. Madrid tapa crawls are as popular as art museum tours and you can find plenty of ratings of local tapa bars, like this Top 10 from The Guardian. Explore various bars so you can create a rating of your own.
Would you like to receive similar articles by email?