Booking Your Dream Golfing Getaway Just Became Easier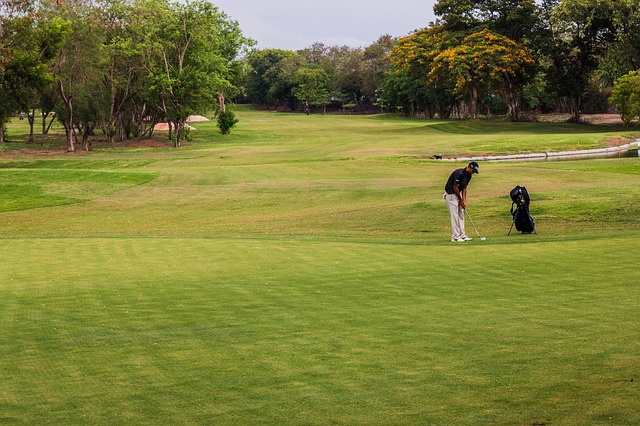 Whether you are a golf enthusiast or you are just learning the ropes, a golfing getaway will increase your love for the game. The incredible health benefits associated with golf have seen this emerge as one of the most popular lifestyle sports. A round of golf leaves you feeling energized and you get a chance to make friends.
Well, you can now up the game and plan a trip around the game. Golfing getaways are now a popular addition to other travel plans and you have a chance to enjoy some of the amazing destinations as you enjoy playing. You can now book a golfing holiday package to the best golfing destinations including the Scottish Highlands, Monterey and Hawaii USA, Costa del Sol to mention but a few.
Whatever your level of play, you can still have fun not only playing at the best courses in the world but also enjoying exquisite dining and accommodation. Whether you want an exclusive golf trip in the Midlands or in Dublin, it is time to learn how you can easily book and enjoy the perfect getaway.
How to Book the Perfect Golfing Getaway
Gone are the days when you would find it hard to find the best holiday package. Today, you just need to identify an online platform specializing in golfing getaways and you are set to go.
Once you find a dedicated golfing getaway platform, you can narrow down the search to find a suitable golf holiday package. Truth be told, there are so many golfing packages to choose from and comparing them all can be a hassle.
This is where a good golfing getaway search comes in handy. You can narrow down your search based on several parameters including the country of choice, destination, particular golf course, number of nights you wish to stay, and number of golfers in your group among other factors. This makes it possible to find a tailored golf holiday package that suits your budget and meets all other requirements.
Booking your golf package online also offers a wider variety of golf courses to choose from. Some of these are new and you might not have heard about them. From UK golf breaks, golf holidays in Spain, Portugal, Ireland and Cyprus, you will be lost for choice.
If you already have a destination in mind, finding a good holiday package is easy. However, you don't have to worry about this because you have golfing holiday experts ready to offer recommendations based on your unique requirements.
Like most holidaymakers, you are also looking to save and you can easily do this by looking for all-inclusive golf holidays. These packages include accommodations at some of the most fabulous golf resorts, golf at the best golf courses, and airport transfers.
If you are finding it hard to find the best golf getaway, it is time to find a reliable online golf holidays platform. You will learn a lot before choosing a golf holiday package.
Would you like to receive similar articles by email?