Adventures to Try While in Mexico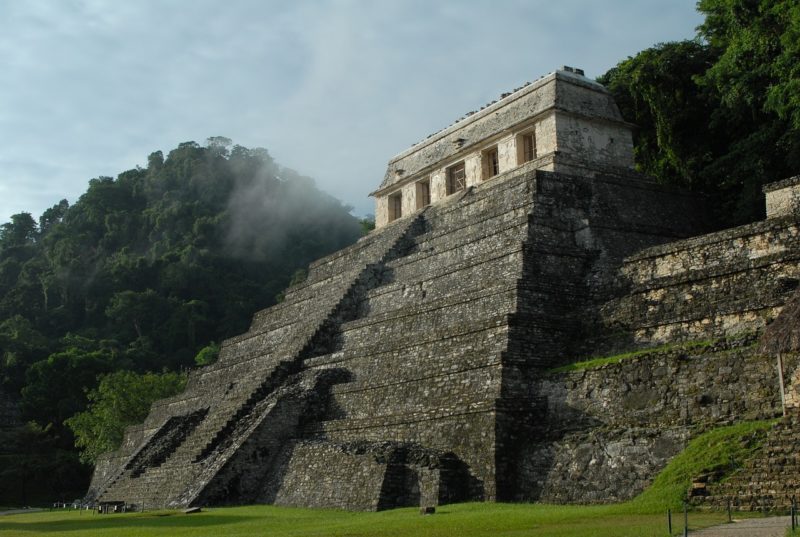 A visit to Mexico is full of many exciting things to offer and usually includes the well-known vacation activities of relaxing on any of the many beautiful beaches, watching sunsets and enjoying incredible cuisine. However, there are also many other activities and things to see in Mexico that are for the more adventurous travelers. If you're looking for exciting and thrilling things to do and see, here are a few of the adventures you should take while on a visit to Mexico.
Key Takeaways:
Ancient Ruins: Visit Mayan sites like Chichen Itza, Uxmal, and Palenque for a historic adventure.
Food Tour: Discover diverse tacos and local delicacies on a culinary journey.
Hierve el Agua: Witness stunning petrified waterfalls in Oaxaca.
Zip Lining: Get an adrenaline rush in Tulum, Puerto Vallarta, or Grutas de Tolantongo.
Cenote Adventures: Dive into Yucatan's unique cenotes, like Sac Actun and Tak Be ha.
Explore the Ancient Ruins
Mexico has many ancient ruins of the Mayan civilization, who were the original inhabitants of what is now southern Mexico and Central America. The ruins have temples and pyramids that are more than a thousand years old, and exploring them is one of the most popular things to do while on a visit to Mexico. One of the most popular ruins is Chichen Itza, which is a UNESCO World Heritage Site. Uxmal is another ruin that is less visited but still an amazing place to explore because you can go inside the temples. Other ruins to explore include Mitla, Teotihuacan and Palenque. Palenque is even more of an adventure because it is in the jungle where you can hear howler monkeys.
Try New Foods on a Food Tour
While you may be familiar with the amazing tacos in Mexican cuisine, you may not have tried all of the incredible varieties there are to offer. Tacos al pastor, carne asada tacos, fish tacos, barbacoa tacos and carnitas are just some of the delicious kinds of tacos you can try. Taking a food tour, which is often available as an excursion on many cruises to Mexico, is a great way to try all of these. You can also get even more adventurous by trying some foods you probably haven't had before like taco de lengua (beef tongue tacos), crickets and huitlacoche, which is a fungus that grows on ears of corn. You can also try mezcal, which is made from the agave plant and is one of the most popular alcohols in Mexico.
Visit Hierve el Agua
There are many amazing destinations to explore in Mexico, one being Hierve el Agua. This amazing sight to see is located in San Lorenzo Albarradas, Oaxaca, and is a collection of rock formations that was created by a mineral spring. The rock formations look like waterfalls and is one of two petrified waterfalls in the world. Hierve el Agua means "the water boils", but the water here is actually quite cool. You can take a refreshing swim here, enjoy the incredible views and hike around the falls.
Go Zip Lining
If you're looking for even more thrills on your trip to Mexico, zip lining is another exhilarating activity to try. What you see on your zip line tour will depend on where you are in Mexico, but you could be rushing through trees and above jungles, seeing waterfalls or zip lining into a cave. Some of the best spots for zip lining in Mexico include Tulum, Puerto Vallarta and Grutas de Tolantongo.
Go Swimming or Diving in the Yucatan's Cenotes
The Yucatan Peninsula of Mexico has more than 6,000 cenotes, which are natural sinkholes that have formed from limestone collapsing and then the space filling with groundwater. These pools of groundwater offer a unique environment for diving and swimming adventures that you can't find anywhere else. For example, Sac Actun is one of the most popular cenotes in Mexico and is great for swimming and snorkeling. Here you can see the underground caves with stalactites. Another popular cenote is Tak Be ha. It is located in the jungle of Tulum and is a little less crowded than other cenotes. The cave has very blue waters, making it a great place for snorkeling and getting some really cool photos.
Conclusion
Mexico offers a wealth of adventures beyond its beautiful beaches. Explore ancient ruins, indulge in a food tour, visit the unique Hierve el Agua, try zip-lining, and experience the wonder of cenotes in the Yucatan. Mexico combines history, culture, and natural beauty for a diverse and thrilling travel experience.
Would you like to receive similar articles by email?