7 Undiscovered Gems of the World to Add to Your Bucket List
Increasingly affordable travel has made the world more accessible. Adventurous individuals now eschew travel agent services to plan their own epic adventures around the globe taking in the sights, sound and smells of exotic places, hoping to experience a holiday with a difference. The problem is many venture to the same perennially popular hotspots, which have long since lost their charm owing to over exploitation. But the world is vast and authentic experiences are still to be had by intrepid travelers. Below is a list detailing some lesser known natural wonders of the world that should be added to – then ticked off the bucked list.
Puerto Princesa Underground River, Philippines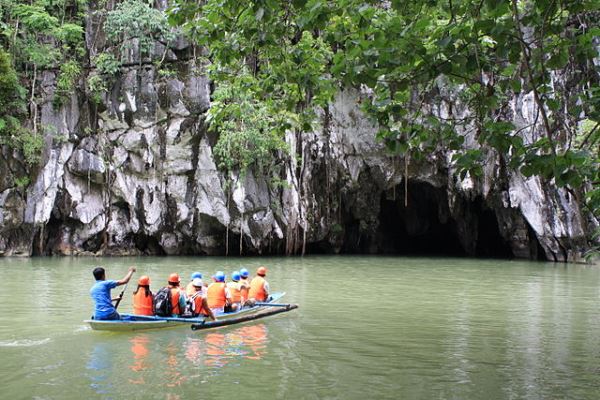 Entrance to the Puerto Princesa Underground River. Photo by Mike Gonzalez.
At over 8km in length, and flowing past magnificent stalactites and stalagmites this will be a river journey with a difference. The mountain to sea ecosystem will fascinate travelers, as will the fossils and minerals that can be spotted along the way. Furthermore, it is set in a national park which boasts of some unique flora and fauna, include endemic bird species and reptiles.
Khao Sok National Park, Thailand
A simply marvellous destination, and not just for the oldest evergreen rainforest in the world located there. The beaches and bars may be the primary draw of Thailand, but travellers who want a special vacation can still find off the beaten trail attractions like this. The huge limestone mountains, stunning lakes, and deep valleys demand exploration, and this is possible on foot, in kayaks and even on the backs of elephants. Lucky travellers may even get a peek of the elusive tigers that still roam here.
The Galapagos Islands
The islands that gave Darwin the inspiration for his theory of evolution need little introduction. The wildlife is the primary draw for tourists to come here and it is easy to see why. Endemic species such as the marine iguana can be seen nowhere else on earth, and those who journey here can take in this and admire the rich biodiversity the islands have to offer.
The Pyrenees, France/Spain
A lesser known cousin of the world famous Alps, this is a beautiful setting to enjoy some world class skiing. But the snow capped peaks aside, the region is also famous for its wildlife, local gastronomy and remote glaciers and lakes. Also, its location makes it more accessible than other places on our list, and as there are often some great cheap flight deals it can be a very affordable holiday. Thrill seekers can enjoy everything from bike riding and hiking to more extreme activities, such as white-water rafting, making this ideal for the whole family.
Tasmania, Australia

Those heading Down Under on holiday should make sure they put this incredible island on their itinerary. Tasmania is host to some jaw dropping scenery, such as Wine Glass Bay, and excellent opportunities to get up close and personal with nature. Really adventurous individuals may also want to consider an adrenaline pumping rafting trip here, something certainly not for the faint of heart.

Angel Falls, Venezuela
Officially the tallest waterfall in the world, cascading over one of the largest table top mountains, this is a striking sight. A trip here is not necessarily easy as it is located in dense jungle, further adding to its mystique. For this reason only the boldest dare venture to this impressive wonder.
The Antarctic
An enormous expanse of land but one that is extremely isolated and virtually uninhabitable in most parts. A trip here is not always the cheapest or easiest to arrange, but for a holiday to a place few others have set foot little beats this frozen expanse.
Would you like to receive similar articles by email?