7 Amazing Natural Wonders to Add to Your Bucket List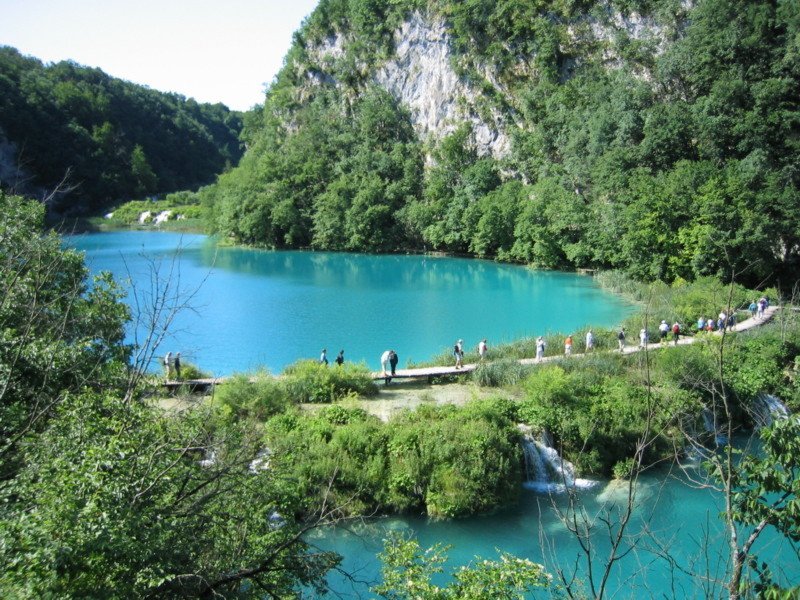 The effects of human habitation on the natural world are significant, and much of it isn't good: climate change, erosion, and other issues contribute heavily to the changing world landscape. There are approximately 200 natural sites on the UNESCO World Heritage List, and many are at risk of damage or destruction. If you're putting off seeing some of these places, think on the fact that in some cases, there's a good chance that they won't always be around to see.
Water Wonders: The Blue Hole and Plitvice
The Blue Hole seems like a somewhat prosaic term, but it's both accurate and an incredible understatement, considering the jaw-dropping nature of the site itself. The Blue Hole is an immense submarine sinkhole located in Belize, which from above looks like a giant unblinking eye. The Blue Hole is 124 meters deep and 300 meters in diameter, and is home to populations of nurse sharks, giant groupers, Caribbean reef sharks, and occasionally bull head and hammerhead sharks. Adventurous visitors can go deep-sea diving in the area, and there are also daily boating day trips from nearby coastal towns.
A similarly awe-inspiring location of an entirely different nature is Plitvice Lakes National Park in Croatia. This national park is known for its sixteen gorgeous lakes, which are connected by a network of stunning waterfalls, and for this it's known locally as the "land of the falling lakes."
Yosemite National Park
Located in California's Sierra Nevada mountains, Yosemite is a stunning 3,000 square kilometers of massive cliffs, picturesque waterfalls and streams, and awe-inspiring sequoia trees, which are home to a diverse population of wildlife, including black bears, wolverines, and coyotes.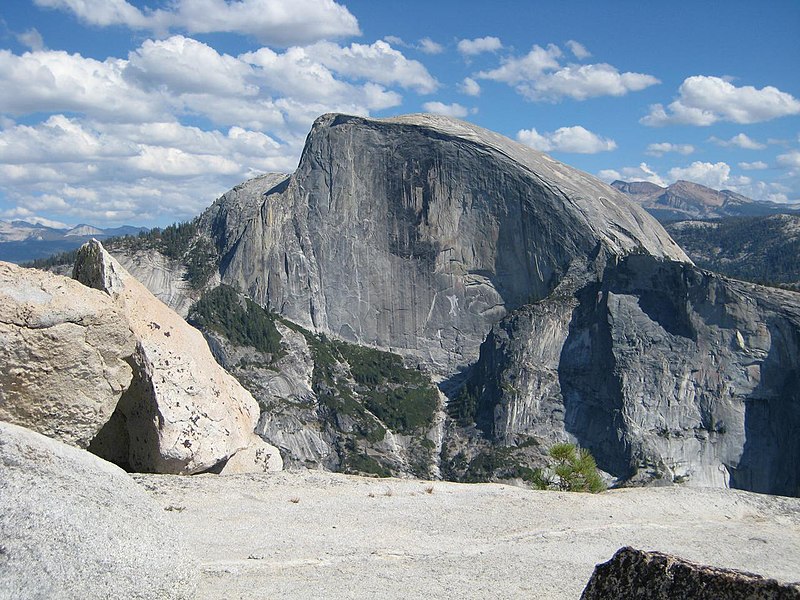 Santa Elena Cloud Forest
This Costa Rica forest, located around two hours from Puntarenas, is just as enchanting as its name suggests, thanks to the fact that it's continually encased in huge low-hanging clouds. The forest is a moist and warm environment that is astonishingly diverse in its plant life, with more than six hundred orchid species, and myriad species of ferns, flowers, mosses, and trailing vines. There's a similarly diverse array of animals making their home in the forest, including agouti, sloth, and jaguar, and all manner of exotic birds.
The Jurassic Coast
Located on the south coast of England, the Jurassic Coast is a 150 kilometer stretch of coastline that ranges from Devon to Dorset, and showcases 185 million years worth of pre-history. This absolutely breath-taking stretch of scenery is fascinating not only for its appearance, but also for the fossil-hunting opportunities provided by its beaches and craggy cliffs.
Geothermal Sites: Haukadalar and Piton de la Fournaise
Haukadalar is a stretch of three valleys located in Iceland, easily one of the world's most impressive geothermal areas. Geysers that emit jets of scalding water to immense heights, bubbling pools of hot mud, and springs of warm water showcase Iceland's volcanic nature.
In contrast to the relative gentleness of Iceland's geothermal activity, Piton de la Fournaise, located on Reunion Island in the Indian Ocean, is one of the most active volcanoes in the world. The most recent eruption occurred in 2014, and even now the volcano's caldera is filled with fiery hot lava. Brave tourists can hike to the rim of the crater, or get an overhead view by taking a helicopter ride.
Would you like to receive similar articles by email?