5 Important Considerations When Moving to Australia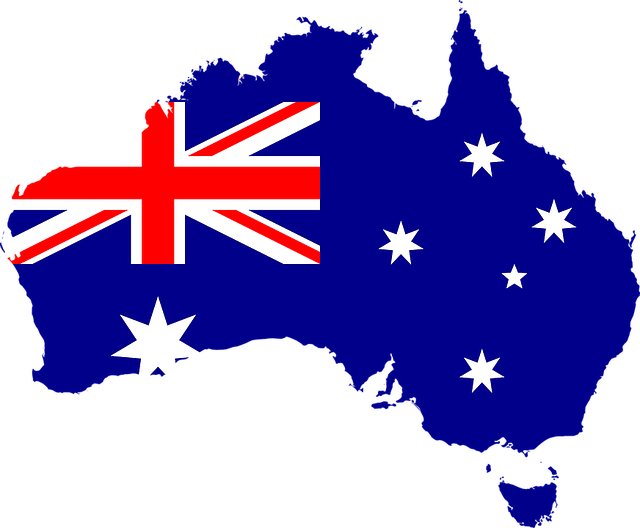 Ranked 9th in the 'Best Countries of the World 2018', Australia is a magnet for those who want to enjoy a good quality of life, travel alone, set up a company headquarters in, relish green living, raise kids in, or simply to bask under almost a year-round supply of sunshine.
A Wealth of Opportunities
According to the 2018 Best Countries Report conducted by the Wharton School of the University of Pennsylvania and global consumer insights firm Y&R BAV Group, 21,000 respondents voted on Australia as one of the best countries to live in. This is based on 65 attributes such as economic power, quality of life, and other factors that help determine a country's success as a modern nation.
Ranked next to Switzerland in terms of average wealth, Australia is considered as a wealthy country. Ranking highly in areas of healthcare, education, economic freedom and general quality of life, numerous people flock to the Big Country to live.
Australia is also one of the top ten countries that take in immigrants leading to a diverse culture from all over the globe. In 2015–2016, 189,770 immigrants were granted access to live in the Land Down Under.
Seeking Greener Pastures
In another research conducted by a job search site, Indeed, it found that Australia ranked 8th in the World's Most Popular Countries for Jobseekers. With cities like Sydney, Melbourne, and Brisbane thriving as economic powerhouses, it is no wonder that those looking for employment will be drawn to them.
While a lot of interest, intent, or just plain curiosity has led people from around the world to train their sights on Australia as a job hub, not everyone will be fortunate enough to make their dreams come true.
When you want to move to Australia either for permanent residence or employment, you need to be aware of the factors involved before you can really enjoy living on Australian soil. Here are some basic considerations you need to think of:
1. Visa Requirements
This step is pretty simple. If you are not an Australian citizen, then you need a visa to enter Australian shores.
The type of visa that you need will depend mainly on two factors:
Period of intended stay in Australia
Intended activities or things you want to do in Australia
To make it easier for you, it would be best if you can enlist the help of a professional immigration company that can provide you with honest and reliable service regarding anything and everything you need to know about moving to Australia.
2. Working Conditions
When moving to Australia for work, you will need an Australian skilled migration visa.
To get this kind of visa, you first need to check if the skills you possess are listed in their list of eligible skilled occupations. You can go the Australian government's Department of Home Affairs website to check Medium and Long-term Strategic Skills List, Short-term Skilled Occupations list, or Regional Occupation List.
Australia also has a point system when you want to work in their territory. Your immigration consultant from Dubai will be able to help you determine your number of points as well as lodge an application for skills assessment for you.
When you qualify for immigration, an efficient immigration consultant will help you with an Expression of Interest (EOI) that places you in a waiting pool for visa application. Waiting time for acceptance is within four to 18 months but your migration expert partner will apprise you of the developments.
3. Language Concerns
If you speak English, then you are in luck, as the majority of people in Australia speak English. While they have Australian English as the main version of the local language, it varies slightly in spelling and grammar. It also has a distinct accent and lexicon.
However, you if you are not a native English speaker, it might be time for you to enroll in English classes first. This will ensure that you will have an easier time to communicate when you move to Australia.
The Australian government also has an Adult Migrant English Program (AMEP) that provides eligible migrants and humanitarian entrants to up to 510 hours of English language tuition.
4. What to Do with Your Personal Belongings
Moving to another country can be exciting but can also be challenging.
When moving to Australia, you have to consider which items to pack and bring over. Your unaccompanied belongings can be transported by air, sea, or by international freight or post.
Your best ally in making sure that your items are moved and delivered safely and securely will be to enlist the services of a professional storage and moving company. At the same time, if you have items that you need to leave behind, you can opt to store them in safe, secure, and affordable mobile storage pods.
5. Complying with Conditions
When you finally get your Australian visa (thanks in part to the efficient service of your immigration consultant), you must be aware of all the conditions that you will have to face in the new country you are moving into.
Do your homework and research on living and work conditions, the culture of the place as well as the rules and regulations that govern the country. Living comfortably means that you also need to live according to what is allowed in the receiving country.
There are also certain character requirements that you need to comply with while living or working in Australia. Get to know them and make sure to adhere to these prerequisites and conditions to avoid getting booted out of the country.
Living it Up in the Land Down Under
There are various reasons why people move to other lands. Along with the relocation comes challenges and opportunities that you must all take into consideration before you even decide to apply for a visa.
Making the right move depends on how prepared you are. Check all avenues, explore options, and do not hesitate to ask for help. From visa applications to storage solutions when moving, enlisting the services of people who have years of experience and expertise in these fields can greatly benefit you and work to your advantage.
Choose to unburden yourself and entrust the migration nitty gritty to immigration specialists. After everything is taken care off, all you need to do is pack your bags and live it up.
Would you like to receive similar articles by email?