4 Places That You Must Visit When You Travel to India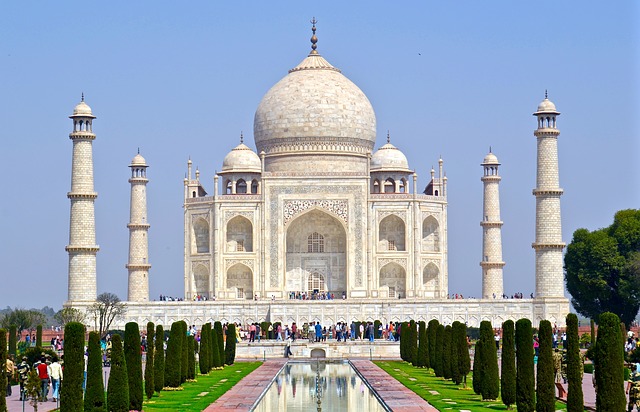 India is a unique travel destination; a destination that offers not only one-of-a-kind cultures, but also scenic views and magical and historical beautiful flora and fauna. It is not just an attraction for the locals but also for international travelers and voyagers. Therefore, if India is on your travel calendar, then you are up for an exceptional experience in the beautiful land of India.
And although this country has a lot to offer in terms of tourism attractions, there are 5 places that are must-visits when in India. So, to find out which of the 4 places will give you the most amazing time in India, (please) read on.
Forestry and wildlife spots
The flora and fauna in India is to die for. If you love travelling to different destinations, I am sure you know how rejuvenating and exciting it can be to be swept away by the beauty of nature. So, when you travel to India, the first thing you should consider doing is enjoying the wildlife that this exciting destination has to offer.
Wild elephants, leopards and tigers are just but a few of the many animals that you will get to see during your trip to India. In addition to this, bird lovers will for sure have the time of their life because India is also known to be home to thousands of bird species. And with that said, some of the most popular national parks in India are Gir National Park, Ranthambore National Park, Keoladev National Par, and Jim Corbett National Park.
Leisure and luxury locations
What's a vacation or holiday without leisure, pleasure and luxury? I am guessing it's a vacation or holiday that is not worth putting time and money in. Good news for you; India is a land of leisure and luxury. Kasol and Munnar, Kerala are some of the best places for you to visit for leisure, relaxation and luxury.
The Munnar, Kerala will treat you to expansive views of tea plantations and the famous 5 star Chandy's Windy Woods. As for the Kasol, this is a beautiful destination with untapped beauty and is a perfect place for families.
Historical sites
Every country has a historical place that they are proud to show to the tourists, and India does have some pretty amazing historical places for you to see. Taj Mahal is one of the most popular historical sites in India, known for its architectural buildings, gemstones and scenic landscapes. Other historical sites that are worth visiting while in India are Amber Fort, Mehrangarh Fort and City Palace of Udaipur.
Water and amusement parks
As much as people travel to India to see the wildlife, and visit some famous monuments and historical sites, there is also a great majority of people who travel to have a good time at the water and amusement parks that this country prides itself in. When travelling as a family, spots like Wonderla Amusement Park, Ramoji Film City and KidZania Mumbai would be great for the entire family.
So, there you have it. India is a perfect place for a magical once-in-a-lifetime experience.