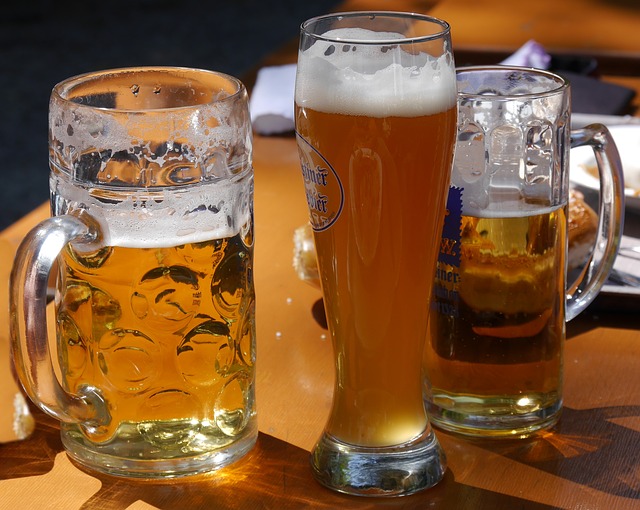 Vacations are all about taking a moment to relax, and get away from the push and pull of ordinary life for a while. A chance to refresh and rejuvenate yourself. And what better way is there to do this than by enjoying a glass of some of the country's most excellent beer?
Beer isn't just delicious, and isn't just relaxing in itself — it tells your brain that, hey, your workday is over, and this time is yours and yours alone. With that in mind, we present to you the four best beer vacations you can take. Actually, we probably should say "five." We think you should start in Oregon.
Let's get started, shall we?
1. California Wine Country
This may seem a bit counterintuitive. Wine and beer aren't opposites, but they're very different drinks. But we're not sending you there for the wine. No, California's wine country happens to house some of the nation's best breweries! Check out Lagunitas, who's Petaluma taproom is known as "the beer sanctuary." Or check out Dempsey's, a brewery that has been open for over 20 years. There are many more options to choose from, as well — feel free to explore on your own!
2. Denver
Colorado has the third-most breweries per capita of anywhere in the U.S. Of course, any thorough beer tasting in Colorado must start in Fort Collins, and work its way from there. Check out Belgian-inspired Funkwerks, or Odell Brewing for a tasty treat. Moving along, you can sample from the numerous taps at the Left Hand Brewery, or try out Dale's Pale Ale and Old Chub Scottish at Oskar Blues.
3. Milwaukee
To start off, you definitely need to check out the Lakefront Brewery, founded in 1985 and home of the world's first organic beer. Not only this — they also have a wonderful tour which includes getting a free beer. What could be better? You can also check out the Water Street Brewery, or Silver Creek, or Stone Fly. Or, if you want some history, visit Sprecher Brewing, of a largely teutonic lineage, founded by a former Pabst brewing supervisor. In Milwaukee, Wisconsin, there's no way to go wrong with your brew.
4. San Diego
This vacation destination also has the distinction of being a nice place to visit for any reason! It's sunny, warm, and has many idyllic views. But most people do not know that it's also a hot spot for beer breweries. You can check out the beers served up by Alesmith, see what Stone Brewing has in store, or wonder at the talent of the relatively new Belgian and IPA masters at Modern Times. And remember to take some time to enjoy the wonderful San Diego weather!
To top your trip off, be sure to pick out a nice place to stay (maybe one with a nice hot tub and a big screen TV) and kick back with your newly-acquired bottles of heaven. Because for the rest of the year, you work hard, right?
Have fun!
Would you like to receive similar articles by email?