4 Essential Holiday Travel Tips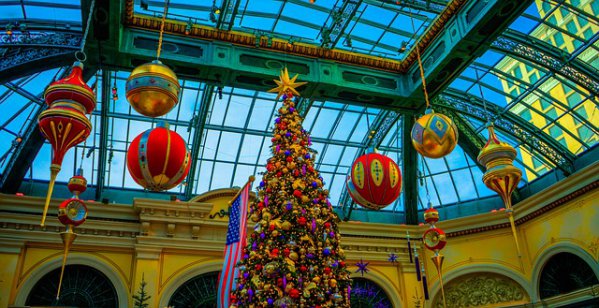 Some people just do not like holidays, or they simply have crazy families that drain energy more than replenish it. If you find it better, then why don't you simply travel somewhere fun so that you can spend your deserved holidays in peace? It is true that this kind of behavior is not always considered to be in true "holiday spirit". But who cares, you need to do what you want to do, but you also need to make sure that your trip doesn't turn out to be stressful. I have created some tips that will ensure your holiday trip is perfect in every possible way, and above everything else, that it is stress-free.
Research
Before anything, you need to know where you are going. If you are interested in drinking a cocktail somewhere warm on the beach under a palm shade, then you can visit the Canary Islands, or Dubai for example. Both of them are exotic enough, the downside is, they can also be very expensive, but they will provide you with all the fun during those cold December months. If you are more interested in wonders of snow, there are many popular ski centers in Europe and US that will attract your attention. Once you do decide where you want to go, you'll have a big part of the job done.
Find the Date
If you want, you can totally avoid the holiday mess by finding the best possible date. You do not want to travel a day before and a day after Christmas or New Year, as those days are truly filled with passengers, and this creates a whole lot of trouble if you are planning on relaxing. Traveling exactly on holidays is a much better solution, as it is affordable, there are many great deals and cut-rate airfare. Avoid peak travel dates, and find the best possible moment. It is also important to book your ticket as soon as possible. Even now it can be too late for finding the best deal, but it will only get more expensive with each day that you let pass.
Pack Lightly
Avoid big bags that you have to check at the airport if you do not want to wait while getting on the plane and getting off of it. This way, everything you have will be with you at all times, meaning that it will be safe, and you won't even have to worry about losing anything. A simple messenger bag and a backpack can hold everything you need for any trip, as long as you pack correctly. Do not bring any liquids, as you probably know, the airports frown upon them, especially gels and bigger bottles. But water, coffee and small cans of closed soda are ok. Always pack as lightly as possible, not only because you do not want to pay additional fees, but because it will be much easier for you not to carry all that extra weight.
Be Prepared
Even though you are going on a short vacation, holiday travel is usually associated with such nuisances as delays, and a lot of people every year get stuck at airports. Always have a snack or two in case you miss your connection, and when buying a ticket, never book a connecting flight that is only an hour apart, as that can quickly leave you stranded in an airport bar. This can also happen if your bags get stuck, and you simply cannot go without checking them first – that will increase chances of them being lost. Many travel agencies offer the connections with the shortest possible delay between flights, so ask for something that offers you a bit more room for the unexpected.
In the end, wherever you want to go, you only need to have good time. If you change your mind, it also might not be a bad idea to give your family a shot and stick with them one more year. Holidays are about appreciation and patience, but everything has its limits. Sometimes it is better to offer all your love, but from a safe distance.