3 Ways to Enjoy the Fall Weather in Utah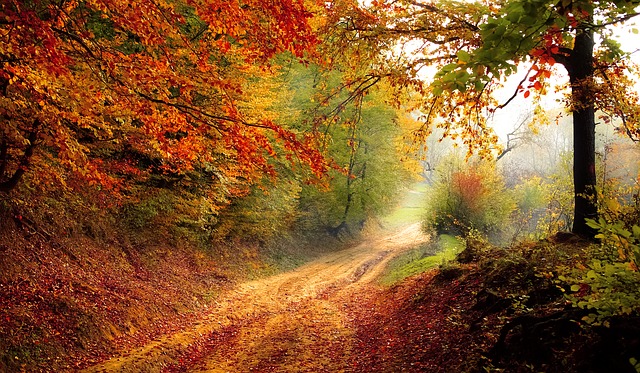 Fall is here, which means colored leaves, cider, scarves, and if you're in Utah, really wonderful places to visit! For the adventurous, and less adventurous, there is something for everyone in the Beehive State. We have everything from beautiful national parks to quick places to visit if you just want a taste of Fall. Whatever you decide, you won't be disappointed! Just make sure to bring along your love of fall to these great destinations:
1. Walk Around Historic Gardner Village
If you haven't visited Gardner Village, you're missing out! The cute outdoor walk features historical homes that have been turned into shops. There are also entertainment venues and activities that go on year-round! However, in the fall, Gardner Village is transformed into a charming home for witches. Yes, I said that right, the area is decorated with many silly witch statues. During special events, such as Witches' Night Out or the Witches' 5K, you might also see live witchy actors walking around and engaging with guests. Though this is a fun place to visit year-round, the fall season is an especially fun time to visit!
2. Visit Breathtaking Zion National Park
Fall in Utah wouldn't be complete without a visit to Zions National Park. Again, this is a wonderful place to visit year-round, but it can be even more breathtaking in the fall. With the beautiful and famous rock formations, as well as the general splendor of the park, you can't go wrong! If you'd like to take more of the park in from a vehicle, try booking a tour through the East Zion Jeep Tours. They can take you to see breathtaking sites and tell you more about the park.
After adventuring all day in the fall beauty of the park, make sure you visit the Zion National Park lodging so that you can rest up for more big adventures the next day!
3. Drive the Alpine Loop
As it gets cooler, you might be looking to view the beautiful fall leaves you can see up on the mountains in a more up-close-and-personal fashion. A great way to do this is to drive up to the Alpine Loop. The Alpine Loop is located up American Fork Canyon and features some of the most beautiful displays of leaves in the area. It's simply a loop you drive around, so you can enjoy the beauty of fall right from the comfort and warmth of your car. To ensure your car runs properly and that you don't get stranded in the cold, you can attach an OBD2 Monitor. This will give you peace of mind as you go on your big adventure! If you're feeling more adventurous, there are trails you can hike in the Alpine Loop area too!
How you decide to enjoy the beautiful fall weather and activities, make sure you take the time to properly plan out all of your adventures. Jade Beckman, vice president of consumer loans at Mountain America Credit Union said, "As you set goals and make plans for the coming months, consider where you can strategically use your credit card. Save up money for your special outings and excursions, use your credit card for said expenses, and then pay it off as soon as possible."
What are your favorite things to do in Utah in the fall? There are so many, it's hard to list them all out!