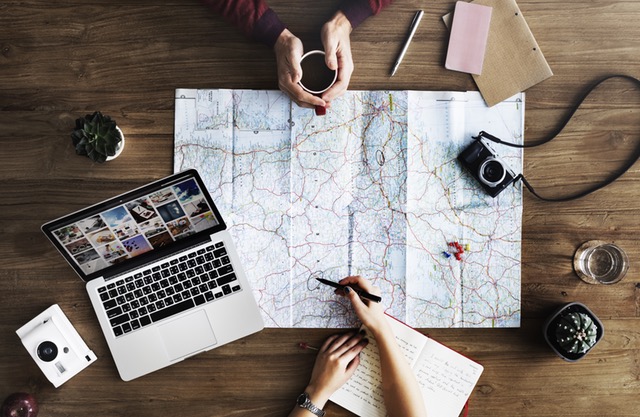 Getting to travel to a distant place to holiday is not only exciting but also educational. There are lots of things you will learn when you are going for a holiday – not just when you are traveling but also in the preparation that you need to do before you embark on a trip. The following are 5 tips on traveling for beginners.
Get Around the Area by Bus
If you want to explore the area, you must not be afraid of getting lost. Taking a taxi can be dangerous as there are lots of reports of people getting missing. So, the best way to get around the city is by taking the bus. To know which bus to take to the attraction, you should first do research on Google about what buses stop at the bus station. You can go to travel sites like TripAdvisor and ask a question in the forum. Here is a guide on how to save money on bus fares.
Then, when you see the bus you are waiting to arrive at the station, you must confirm with the bus driver if he is going to the destination before boarding it. You must make sure that you also know what return bus to take and where to wait for the bus. Wherever you plan to visit, make sure you know your hotel name and also write down its address on a notepad. In case, you don't know how to come back by bus, you can show the hotel name and address to the taxi driver, and he can take you back.
Learn A Few Phrases in the Foreign Language
Before embarking on your trip, do a research on what language the locals speak. If few people speak the language you know there, then, you must learn the important phrases in their language. It is easy to learn almost any foreign language online for free. If you can't remember the foreign words you learn, you should bring along a friend who can speak the foreign language. There are also other ways you can communicate with the foreigners, for example, showing an image on your phone, using hand signals or using an online translation tool.
Take Photos of the Attractions
When you are traveling, don't miss the opportunity to take photos of the places you visit and the people you met. You will probably only come to the place only one time, but you can remember them for a lifetime on photos. The digital camera is affordable, and you can take as many pictures as you want as long as they can fit into your SD card. When you return, you can compile the photos into a slideshow and share it with your friends on social media.
Don't Carry Too Many Stuff
You should avoid carrying too many stuff with you as it is going to be heavy to carry them around. You can bring a laptop in a laptop backpack which you carry on your back and one suitcase or duffle bag. You can use clever packing tips to pack your items. Bringing along all your stuff isn't wise because they can easily get lost when you are traveling. Some of these necessities can be purchased at the shop in the destination country.
Book Air Tickets in Advanced
Air ticket to an overseas travel destination is the one area that accounts for a major expense of the journey. To save on air ticket, you can book it with your travel credit card. They usually let you redeem miles when you use it to book an air ticket. The miles can be exchanged for free seats in the airplane. You can also try booking early, for example, 2 – 3 months in advance, to save money. Last-minute tickets can also be cheap because they want to sell off all the seats fast just before the airplane take flight. You can use the last minute tickets search engine like Last Minute, and Sky Scanner to search for last-minute tickets.