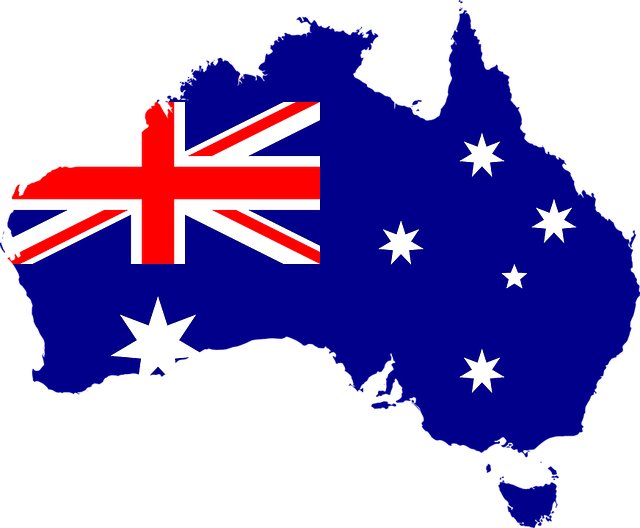 Having a visa is one of the most important documents that an individual can have. Visas allow an individual to move to a different country and perform various functions such as being a tourist, working, permanent residency, and even transit visas. Travel agencies have for an extended period been coming up with multiple arguments about which visa is best. Many countries around the world are a dream to any person. For example, a significant number of individuals want a US visa. Australian visa ranks amongst some of the best visas around the world.
Australian Visa
Australian visa gives exclusive permission for individuals to travel down south for various purposes. Some of the reasons as to why one can get an Australian visa to include skilled workers, tourists, and students among others. The duration of the Australian visa varies from several days and sometimes can be a path to permanent residency.
Applying for an Australian visa is an expensive and complicated process, which means that you can only be able to apply easily with the assistance of AIA Melbourne Migration Agents. These agents will help to analyze the best visa for you before they can get the best visa that suits your needs. Agents are experienced to do this work, which means that they will be able to achieve your goals within a short period.
Here are the types of Australian visas:
1. Temporary Entry Visa
A temporary entry visa is a legal permit that allows you to enter in Australia only for a restricted period. This visa allows individuals to enter the country and perform multiple leisure activities and even visit their friends. Individuals with temporary visas are restricted from engaging in any economic activity. It does not also allow an opportunity for individuals to engage in volunteer activities.
The benefit of this visa is that it allows you to come with family members such as the wife and children. Other members of the family are not allowed. Other dependents might as well be allowed to enter the country using temporary visas. The problem is that the duration of stay is always restricted.
2. Business Visa
Business visas form the second category of the permits that can get from the Australian immigration department. This is a permit that gives legal authority to the people from other countries to run or start businesses in Australia. This category gives special visas to individuals who are buying commodities in the country or those who are selling their products and services. It also allows individuals to invest in other assets such as stocks and options.
Getting a business visa is very complicated and involves a lot of paperwork. This is because all individuals have to satisfy to the government that they are ready to meet all the conditions set for international organizations to conduct business. A considerable number of international investors choose to select a business visa because it gives an opportunity to access wealth.
3. Work Visa
Just like any other country, Australia needs experts in various areas who can help the country to achieve its objectives. These are the individuals who are given a work visa so that they can use their skills and experience to help individuals in Australia. One of the methods of applying for a work visa is where a particular company employs you and justifies that you will be essential to the progress of the country.
Secondly, the government might be experiencing a crisis in a particular sector to the point where it invites you to apply for the work visa. The government issues either temporary or permanent work visa. However, the type of work visa depends on the prevailing conditions, which means that one can quickly get a permanent work visa due to acute shortage of individuals with a particular profession within the country. The problem is that individuals have to satisfy various conditions before they can get a work visa.
4. Student Visa
Due to a large number of international universities in Australia, the government has created an option for student visas. Any person who is willing to pursue any degree and at all levels can easily access this visa. The extension goes to those individuals who are pursuing language-related courses and cultural studies. However, the student must be engaged in education and research activities on a full-time basis. This means that individuals possessing student visas don't have an option to conduct other activities.
Student visa has remained to be one of the visas that can acquire with ease. The permit has been specialized such that it allows individuals to stay in the country as they pursue their education. Sometimes the student visa can be structured so that it will enable individuals who have schooled in Australia to continue working in the country.
5. Visitor Visa
This visa is very similar to a temporary permit but is mostly issued to those individuals who are traveling to the southern country on tourism and service-trips. It also allows individuals from other countries to visit their family members who live in Australia. The problem is that individuals experience significant difficulties when they are applying for this visa, especially those individuals from countries engaged in terrorist activities. Individuals must justify the reason for the visit and why they should get the visa. This visa also allows individuals to conduct scientific research in the country.
How to Apply for Australian Visa
Before applying for any Australian visa, you must decide which type of visa that you want. Most of the individuals don't understand what they want because they do not have the categories of visas on offer. First, you should be able to understand and analyze the type of visa that an individual has qualified to get. After examining the nature of the visa that you need and assembling all the necessary documents, you can now apply for the permit.
The process of applying any visa is very different. Some of them have to apply through the online portal while others need an individual to appear in person. The process is efficient and only takes some few weeks before getting the visa.