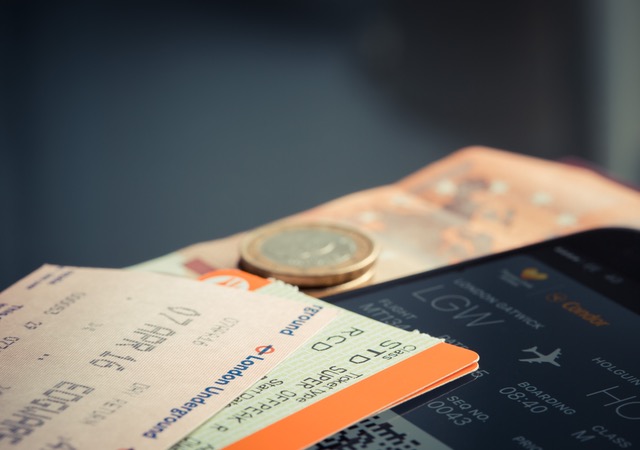 If you've caught the travel bug, the cost of seeing the world can often hinder you from going out and experiencing it all. The good news is, there are methods to keep the expenses down if you're itching for that next exciting vacation. Here are 5 ways you can go travelling without breaking the bank.
1. Be a Housesitter
You can advertise yourself as a housesitter to cut accommodation costs. Look after someone's plants, feed their pets, and act as general security and cleaning for someone who's out of town. You'll be able to cook for yourself in a fully equipped kitchen, too, which will save you money as you won't have to eat out. Being in a suburb or residential hub allows you a different view of your host city, and will help you avoid expensive and touristy city centres.
2. Volunteer Abroad
Long term travel on a budget can be tricky as you may struggle to find new and exciting things to do every day on the cheap. Volunteering abroad provides you with something to do, a fresh perspective on a country, and gives you the chance to do something great for a community.
Affordable volunteering options can be as low as $10 a week – which includes accommodation, support and the volunteering activities.
You can also arrange volunteering positions yourself, and some hosts will put you up for free in exchange for a few hours of work a day. It's common for volunteers to fundraise most or all of the cost of their trip, so with a bit of perseverance it could cost you nothing!
3. Asia
South East Asia is a popular destination for backpackers, exactly because it's such a cheap destination. You could spend s little as $5 a day on a hostel room and some food. If you're travelling long term, costs can add up very quickly, so a cheaper destination in Asia could be a sensible option.
Asia's budget airline market is starting to grow, making it possible to travel around multiple countries for little money. Forget the days of overnight journeys on rickety, overcrowded buses! Have a good look before you go online to figure out the best times and prices for you.
4. Couchsurfing
In such a connected world, it's easy to make friends from all over the globe. Take advantage of that and find out if any of your international friends will let you stay at their place as you travel. With the added bonus of getting to see your friend, they might help with food costs and showing you around.
If you don't have many long-distance friends, have a look at Couchsurfing.com to find a sofa to sleep on. Not only will you save on accommodation costs by sleeping in someone's spare room, they often will also help with food. Just make sure someone back home knows where you're going to be and when.
5. Go Where the Cheap Flights Take You
For a quick weekend away, any destination will do if the flight is cheap enough. Flight search engines like Skyscanner have an option to look for flights to "Everywhere". Showing prices from low to high, it will give you choices of destination from your chosen departure point on your selected dates. Go with a cheap flight to wherever takes your fancy – accommodation and food won't cost too much just for a long weekend.
If you can be flexible with dates, you might get a better deal at different times of year, or different days of the week for your dream destination.