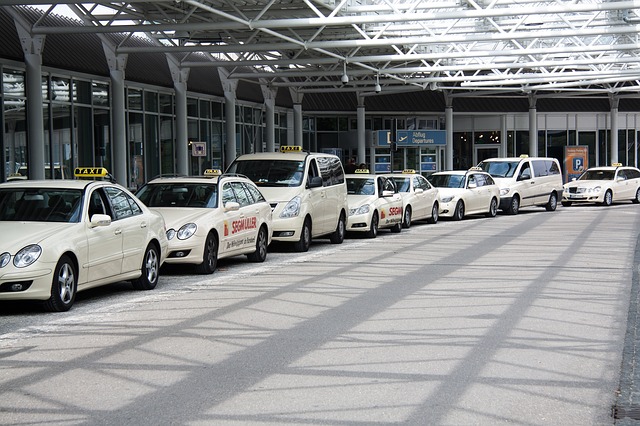 Airport car parks are notorious for their labyrinthine structure.
If HP Lovecraft was still around to pen his famous horror short stories, airport car parks would be a staple in his Necronomicon, their non-Euclidean geometry turning many a man mad as he strives to find a spot near to his terminal.
In their winding roads that turn in circles and their brain-bending parking fees, these parking carbuncles are surely a new circle of hell for any weary (or wary) traveller.
And if you're one of the many people who finds their stress levels rising when they have to present their passport to an air official, the impossible mission of finding a decent parking spot will only strengthen that aching tension in your head.
Airports are stressful for many, but finding a parking space easily is one sure-fire way to chill out. It'll kick your trip off on a positive note and could even leave you whistling a jaunty tune before you saunter your way towards the blight of baggage control.
To give you a helping hand, here are our prime and premium parking tips. Take a look and defeat your vehicular woes.
Find a reliable provider
Reliability should be the watch word for your holidays. It's why sites like TripAdvisor exist, to ensure your journey, from the airport you choose to the hotel you sleep in, is stellar.
And nowhere are good reviews more important than in the world of airport parking. We'd strongly recommend taking a look at sites like Google Reviews, TripAdvisor, Holiday Truths and Holiday Watchdog to find out what customers similar to you think of car parking providers.
We've done some hunting ourselves. Our top tip? Looking4.com has received consistently positive reviews for its service, reliability and the helpfulness of their site. It's not the only airport parking provider in the world but, according to customers, it is one of the best.
Book ahead
Have you ever tried to get a table at a popular restaurant on the night you're planning to eat there? It's impossible! A flight of fancy! Pie in the sky! Poppycock and wiffle waffle!
Now imagine doing this with parking on the day you're set to travel. We'd use much stronger terms than wiffle waffle if this wasn't a family site.
If you're getting in touch with a private parking provider, do so ahead of time. It'll benefit you in the long run.
Get a discount
Discount sites like Itison and Groupon are the ideal way to save some cash on your travels, and they'll regularly offer discounts on airport parking.
Keep your eagle eyes open and you'll nab a heft discount.
That's our list. Can you think of anymore airport parking tips? Then let us know in the comments below.