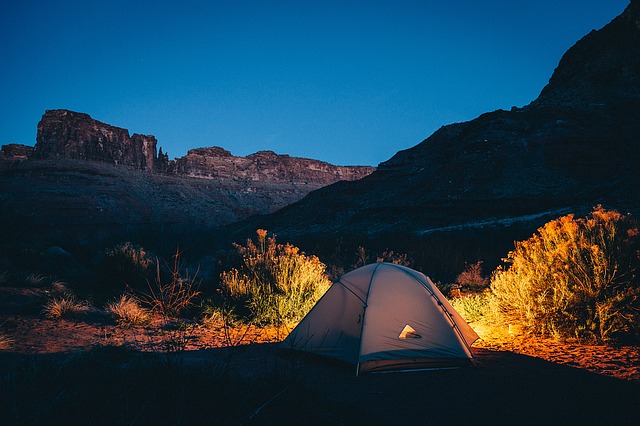 Camping in the great outdoors has always been a popular activity for millions of adventure-lovers all around the world. According to an article on Roy Morgan website, in the 12 months preceding March 2015, 12% of Australians aged 14 years and older who travelled with a friend or with a small group of friends on their last domestic holiday went camping. Going on a camping trip is one of the best ways to bond with your loved ones while being immersed in nature. If you are planning to go on a camping trip soon, then this is definitely the right article for you. Here are 5 essentials that every camper needs when going out for a weekend adventure:
1. A sturdy vehicle
It's no doubt that the great outdoors offers amazing views and breathtaking scenery. On the flipside, the terrain is often quite rough and difficult to maneuver as compared to the well-tarmacked freeways in urban areas. For this reason, it is important for you to have a sturdy 4WD vehicle that can ferry you along the rough roads. When searching for the right vehicle, it is important for you to find one that has adequate space to store all your camping gear. A 4WD dual cab canopy is a great option since it has a huge amount of space as well as an extra canopy that protects your camping gear from the harsh weather elements.
2. Shelter supplies
When you are out camping, proper shelter is one of the most important aspects of the entire trip. For this reason, you should find high quality shelter supplies including tents, sleeping bags, stakes, ropes and any other materials that you would need to set up reliable shelter. If possible, be sure to carry an extra sleeping bag or tent just in case an emergency occurs. You can never be too cautious when you are going out into the wild.
3. Food and water
You must carry enough food and water whenever you go camping. Depending on the length of the camping trip, it is important for you to find appropriate types of food which will serve you throughout the entire period. If you are carrying perishable food or drinks, then you should make sure that you carry a cooler to keep them fresh. Canned foods are an excellent option for camping trips since they require little preparation and are easy to carry. When it comes to water, you should carry a decent amount of clean water in leak-proof bottles. In addition, you should always have water purification tablets in case your supply runs out and you are forced to drink water from a river or stream.
4. Emergency supplies
Aside from the regular supplies that you are guaranteed to use during the trip, it is important for you to pack a separate set of emergency supplies. This could include extra food and water, a satellite phone to call for help, a first aid kit and several flares among other items.